Member Testimonials
IABC Nashville is more than just another professional organization, it's a tribe. From helping our members advance their careers to fostering lifelong friendships, the benefits of joining IABC Nashville are priceless. Here are a few testimonials from some of our members over the years.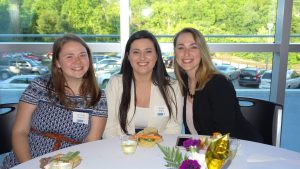 "The network of supportive peers that I have gained through joining IABC Nashville has been invaluable to my career development."
"I got a new job because of a referral from a fellow IABC member. They connected me to the hiring manager and even gave me a great recommendation. Without their help, I don't think I would have gotten the job. It's amazing to see how supportive this group is. People really want the best for me and are invested in my career."
"The value I've gotten out of my membership has continued to increase the longer I've been a member. I've formed such meaningful relationships with people who understand the work I do on a day to day basis. Some have become dear colleagues, and some have even become my closest friends."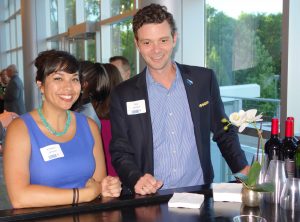 "I love the job board and all of the other resources that are available in IABC's member portal."
"My favorite part of IABC Nashville is being able to share best practices and ask questions in a safe, non-judgmental space. Everyone is there to learn from each other and I never feel like we're competing, even though we are all in the same field."
"As a one-person department, it is absolutely critical for me to have peers who understand the challenges I face. When a project comes across my desk that I'm not as confident about, I have so many professional colleagues to lean on for advice and insight – or even to brainstorm with!"
"I try to attend the monthly professional development luncheons, no matter what the topic is. Even if the topic doesn't directly apply to my current job, I always find value in the presentation."
"IABC Nashville has been a great resume builder for me, and has exposed me to the latest trends and technology so that I can be an asset to my company."
IABC members, have a story you'd like to share? Let us know! Email us at iabcnashvilletn@gmail.com.