By Kristin Appelman
On a continuous basis, IABC Nashville spotlights its diverse members through a Q & A feature. We are pleased to showcase IABC member June D. Patterson, Content Director, hStream, at HealthStream!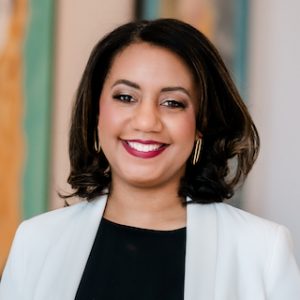 When did you join IABC Nashville?
August 2019
What is your current position? How long have you been in this role?
I am a Content Director for HealthStream and have been in this role since March 2019. I provide editorial vision and tactical direction for how digital learning content is created and distributed to healthcare workers.
How did you get started in this business?
I graduated from Walter Cronkite School of Journalism school at Arizona State University and have been in the communications business in some capacity ever since. I started as a newspaper reporter at the Arizona Republic. I discovered medical writing early in my career and spent 12 years as the Editor-in-Chief of a medical news publisher. Although I have spent most of my career in healthcare communications, I have also enjoyed freelance writing for lifestyle and business publications along the way.
What lesson(s) have you learned along the way that you believe has made you a better communications professional?
One of the things that I have learned as a communications professional is that people rarely have the time to read (or watch or listen) to everything you have to say. Because I know that, I try to a) answer a reader's question before they ask and b) keep my communications concise. People also tend to forget what you say. I'm always prepared to repeat my message.
What makes an effective communications leader?
I think two of the greatest attributes of a communications leader is their ability to listen and their ability to empathize with the person or people to whom they are delivering a message.
If you could describe yourself in three (3) words, what would they be?
Organized. Thoughtful. Creative.
Tell us something about yourself that people would be surprised to learn.
Ever since I was a kid I've always loved cars, particularly sports cars, muscle cars, and big trucks. Ferrari and F-150 are two of my favorites. I attend car shows as often as I can, and I have a goal to attend a Formula 1 race in Europe within the next two years.
What three (3) things are you most excited to gain from IABC Nashville (in ranking order)?
Making new friends
Learn a new communication skill or technique
Sharing and learning best practices from other members
Bonus: What's your favorite productivity hack that's kept you successful working remotely in COVID-19? (i.e. favorite app, time-shaving method, a part of your daily routine, etc.)
I found a new app called 'COVID Coach.' It's a free app that was created by the Department of Veterans Affairs, but anyone can use it. It's meant to support self-care and overall mental health for people during the COVID-19 pandemic.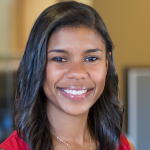 Kristin Appelman is the marketing manager for Concept Technology, Inc., and serves on the IABC Nashville board of directors as Vice President of Membership.