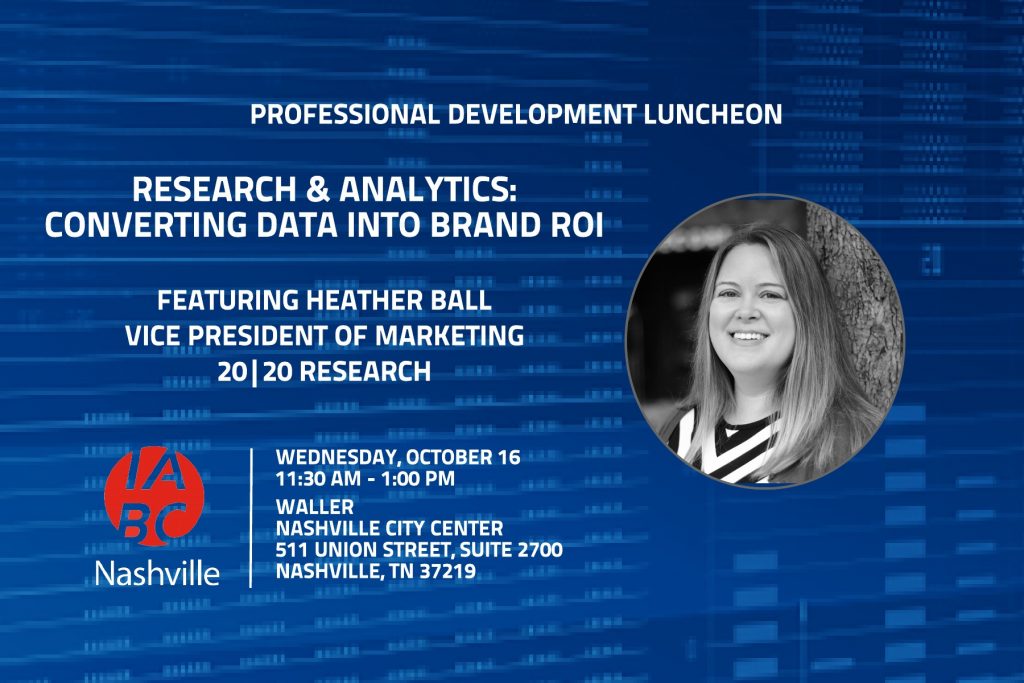 Traditionally, market research and data analytics operate as two separate entities and are viewed as distinct functions: the former focused on consumer perception and the latter on insights obtained through internal resources such as sales, profits, and projections. The big question is: how can business communicators combine analytics and market research together to execute successful campaigns for their brands?
Join us Wednesday, October 16 for an in-depth conversation with Heather Ball, Vice President of Marketing for 20|20 Research, as she shares her insights on how to effectively use research and data to make strategic marketing communications decisions for your brand.
Topics in this presentation will include:
Audience Identification: Identifying the right audiences to target and anticipating their needs
Brand Perception: Where does your company land in its market and industry?
Customer Experience: Keeping customer satisfaction and brand reputation strong based on feedback and data.
Direct & Social Feedback: Using analytics to understand what's working and what isn't for your audience.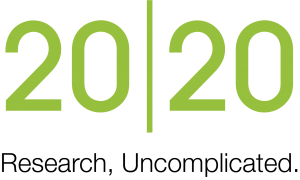 About our presenter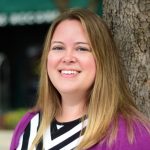 Heather Ball is Vice President of Marketing for 20|20 Research. In this role, she is responsible for strengthening the company's brand, as well as the development of the marketing strategy and campaigns. Before joining 20|20, Heather held a variety of marketing and communications positions in the financial services and banking industry, most recently serving as Director of Marketing for Comdata. She has an MBA from Vanderbilt University.
Event information
Schedule
11:30am-12pm – Networking
12:00pm-1pm – Presentation and lunch
Location
Waller Law
Nashville City Center
511 Union Street, Suite 2700
Nashville, TN 37219
Parking / transportation
Ride share options: Uber / Lyft
Waller Law Parking Garage on Union Street (limited visitor spots) — validated by Waller Law
Open Lot (as part of the Waller Law building) on 6th Avenue
Valet at the Hermitage Hotel – $13 up to 2 hours, $18 over 2 hours
Parking garages at the Library or McKenzie Methodist Church (one block away)
Reserve your spot!
Register today – we look forward to seeing you!