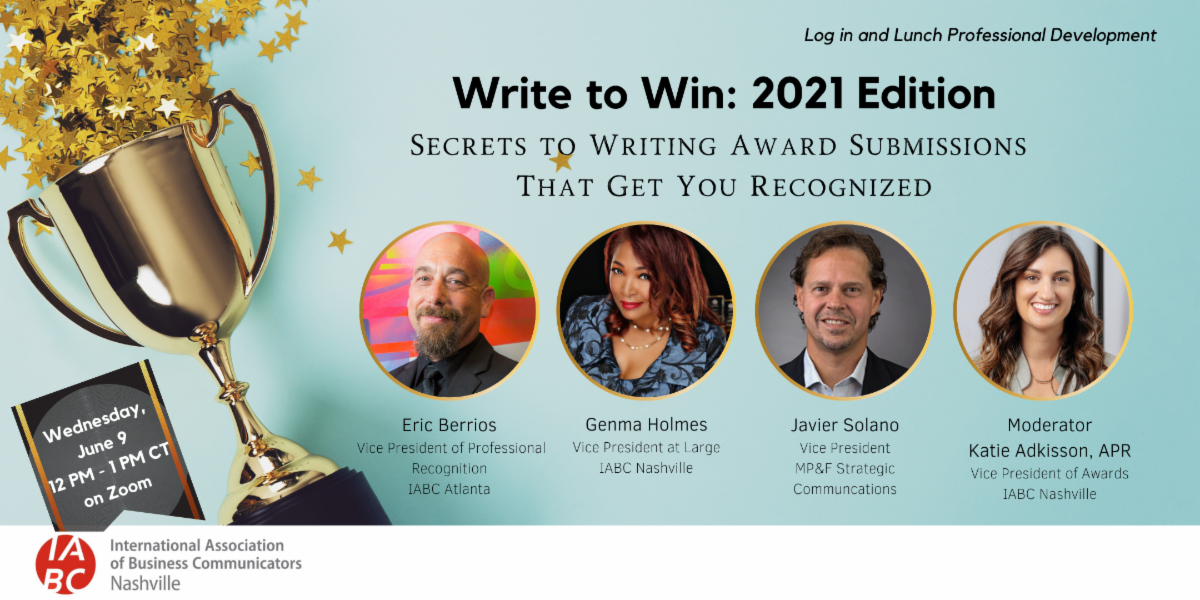 Secrets to Writing Award Submissions That Get You Recognized
It's officially awards season and if you're among those talented, savvy communicators who's put in the time and yielded award-winning results, you should be recognized for it…and it starts with your award submission.
Believe it or not, sometimes the difference between a winner and just another award entry isn't the quality of the project, but the quality of the entry itself.
That can lead to all sorts of doubts. We get it, and we're here to help you out. We hosted a rockstar panel of judges, past winners, participants and experts who shared the benefits of entering (and winning!) a Music City Gold Pen Award, key "dos and don'ts" to create a winning entry and how to tell a compelling story without ditching the analytics. They also offered an inside look at awards entries from a judge's perspective.
Missed the session? Download our 8 Most Important Takeaways or click below to watch the recording on-demand. Don't forget to submit your MCPGA application by June 24!
For more information, visit our Awards page >>
Thank you to our panelists: