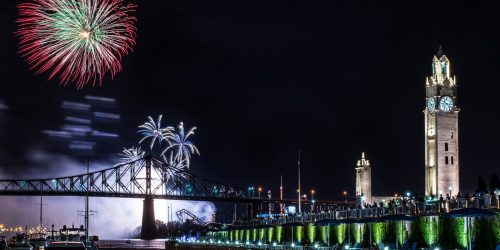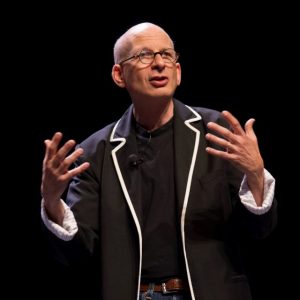 Palais des congrès de Montréal

3-6 June, Montréal
#IABC18: The Communication Crossroads
Seth Godin (left), opening keynote of the 2018 IABC World Conference in Montréal
Our theme this year focuses on "The Communication Crossroads," emphasizing that the communication profession is uniquely positioned at the crossroads of business, culture, functions and audience. That's a powerful place to be. This year's conference will explore how to leverage that power in new and innovative ways.
Learn how communication drives business performance and innovation.
Explore the rise of transformative communication and collaboration.
Discover your role at the center of culture and ethics.
Strengthen your knowledge and confidence as a strategic adviser.
A mosaic of culture, language and identity, home to major global corporations, and a thriving technology hub, Montréal is the ideal venue to connect with your peers from across the communication profession.
About the World Conference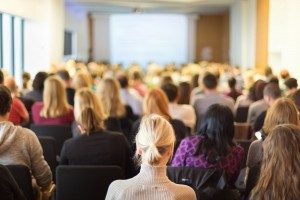 The IABC World Conference is a long-standing, global professional development event designed for communication practitioners. The only major conference of its type, the event typically draws 1,000 attendees from around the world. Speakers are selected through a peer-reviewed process, with evaluations conducted by top experts in the field. Selections are based on alignment to the IABC Global Standard, and the degree to which the sessions will inform, engage and deliver on the conference theme.
Tangible benefits
 By attending the IABC World Conference, you will:
Expand your network, with more than 1,000 participants in attendance.
Experience outstanding keynote speeches and informative panel discussions.
Choose from exceptional sessions in a variety of formats.
Earn credits toward professional certification.
We'll share the innovative knowledge, creative tools and critical connections we need to make communication the centerpiece of a thriving business community.
Tracks with a focus
Our sessions will be organized by these five tracks:
Leadership and Strategy: For communication professionals aspiring to a leadership role, this track empowers them to support business goals and build a high-value function with impactful approaches/techniques. Sessions offer case studies and examples of strategy in action for the function and/or the organization.
Marketing and Brand: This track shows how to unlock your creativity as a communicator and how best to support an organization's brand. Sessions will offer insights and expertise on marketing to increase support for an organization, product or service.
Reputation: These sessions uncover the importance of stakeholder management and the role communication professionals play in building relationships in/outside the organization. This track incorporates social responsibility and the strategic role of a communication professional in times of crisis.
Employee Engagement: Through case studies, best practices and highlighting creativity in employee communication, sessions in this track demonstrate the power of communication in building a strong internal culture and the behaviors that support organizational goals.
Communication Skills: This track offers both what communication professionals need to know and know how to do. Sessions explore trends in the communication profession (particularly technology), the latest research and the skills needed to remain current now and in the future. Below are some of examples.
Enabling employees to understand the strategy, vision and values of the organization
The Office 365 effect and the rise of social channels
Digital storytelling
Social listening
Strategic planning
Written communication
Social media as collaboration
Multimedia content development
Verbal communication
Business knowledge
Business skills
Management knowledge
Management skills