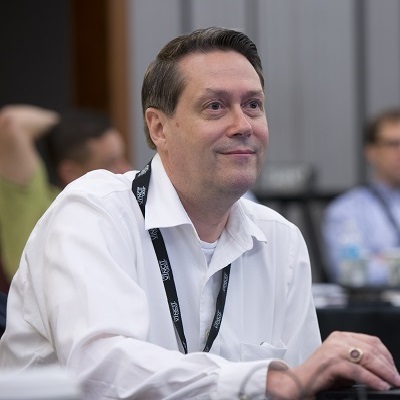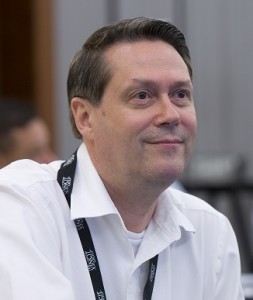 On a continuous basis, IABC Nashville spotlights one of its diverse members through a Q&A feature. We are pleased to showcase Gene Boulware, director of communications for The Vincit Group.
IABC: What is your background?
BOULWARE: Food & beverage marketing and corporate communications.
IABC: How did you get started in this business?
BOULWARE: In 1990 I graduated from college with a degree in linguistics. I soon landed a job with Marriott Management Services, who looked to liberal arts majors to staff management roles. In time, I was soon developing new food marketing programs, instructional collateral and manual guides.
I continued on the track of food marketing for 16 years. In 2006, my employer changed as did my position. I began to add more public relations and organizational communication duties to my marketing role. Then five years ago, my position transitioned to a singular focus on corporate communications and public relations.
IABC: What is your current position and business affiliation? How long have your been in this role?
BOULWARE: I am the Director of Communications for The Vincit Group, a vertically-integrated organization that is comprised of nine separate companies that primarily focuses on food processing companies. I will be celebrating my 10th year in January 2016.
IABC: What makes your business/organization stand out?
BOULWARE: The Vincit Group is the only vertically-integrated products and services provider in the country that specializes in maximizing food processing efficiencies and food safety.
IABC: If you could describe yourself in three (3) words, what would it be?
BOULWARE: Determined, resilient and blessed.
IABC: Tell something about yourself people would be surprised to learn.
BOULWARE: I once lived on a 6 ½ square mile atoll in the south Pacific called Kwajalein for 3 years.

IABC: What lesson(s) have you learned along the way that you believe has made you a better communications professional?
BOULWARE: I have learned that print is unforgiving. I have also learned that great success comes to those with an open mind and patience.
IABC: What makes an effective communications leader?
BOULWARE: An effective communications leader must always understand that trust is at the heart of our profession. Without our publics' trust, the ability to effectively execute our jobs is compromised. A strong understanding of the IABC Code of Ethics for Professional Communicators is an excellent place to start.
IABC: What do you feel is the greatest benefit of IABC?
BOULWARE: IABC Nashville offers an open environment where other communication professionals from across all disciplines can come together in a non-judgmental setting to learn from one another.
IABC: What prompted you to join IABC?
BOULWARE: It had to be the lunch meetings at Maggiano's. Just kidding, I really joined IABC Nashville to expand my professional communications network and to expose myself to external perspectives. The food isn't bad either.