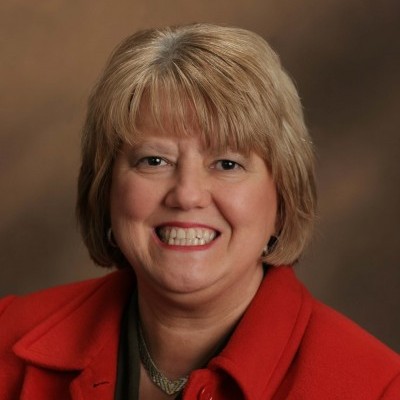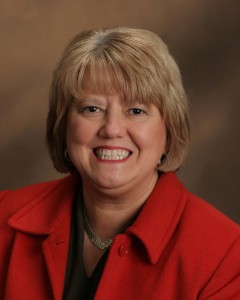 On a continuous basis, IABC Nashville spotlights its diverse members through a Q&A feature. We are pleased to showcase Glenda Betts, past president of IABC Nashville and senior manager of the Economic Development's Global Business team at TVA. 

IABC: What is your background/How did you get started in this business?
BETTS: I began my marketing career at United Cities Gas Company (now Atmos Energy)—a regional natural gas and propane utility in Franklin. While there, I had various roles including product management, gas supply procurement, marketing sales manager and division vice president of marketing.
After my employer was acquired in 1998, I joined Tennessee Valley Authority (TVA). My first role was residential and small commercial product marketing manager, and I now serve as the senior manager on Economic Development's Global Business team. In this position, I manage our department's marketing efforts, website, analytics, social media, blog, trade publications, branding and messaging.
IABC: What makes your business/organization stand out?
BETTS: TVA is the nation's largest public power company and serves business customers and local power companies in seven states. I believe it's our mission of service that sets us apart: It includes energy, environmental stewardship and economic development.
In Economic Development, we are working with regional, state and local partners to attract companies and jobs and help communities prepare for economic success. Thus, we help improve the quality of life for the nine million residents of the Tennessee Valley.
IABC: If you could describe yourself in three (3) words, what would it be?
BETTS: Responsible, Creative, Encourager
IABC: Tell something about yourself people would be surprised to learn.
BETTS: My husband and I own a Harley…VROOM! VROOM!
IABC: What lesson(s) have you learned along the way that you believe has made you a better communications professional?
BETTS:
Networking and business relationships are important. If you aren't experienced in a particular topic, your fellow IABC members are willing to help you. So ask!
It's vital to stay up-to-date on communication techniques, technology and social media tools.
You must keep learning, growing, and developing new skills.
 IABC: What makes an effective communications leader?
 BETTS: For success, you must know your audience, know your employees, and know your company. An effective communications leader also realizes that research, visuals and scientific data are increasingly important in this ever-changing field.
You also have to be great at time management and prioritization. And perhaps most importantly, you have to be willing to see what works and what doesn't work and then adapt.
To have the greatest impact, don't just focus on getting. Instead be intentional and have a passion for giving and serving others. Practice the "Golden Rule."
IABC: What do you feel is the greatest benefit of IABC?
BETTS: The greatest benefit of IABC is learning the latest techniques and tools, networking, and making lifetime friends who support and teach you along your career and life paths.
IABC helped me tremendously when I began my career at TVA. Through this organization, I've gained invaluable skills in the areas of communication, marketing, teamwork and leadership.
IABC: What prompted you to join IABC?
BETTS: This year, I'm celebrating a decade of IABC membership! I joined the organization in 2005 to gain additional communication insights. And I'm so glad I did. I've had the opportunity to serve the Chapter in many roles from membership chair to president and Board member. It is a terrific organization in which to learn, network and serve!