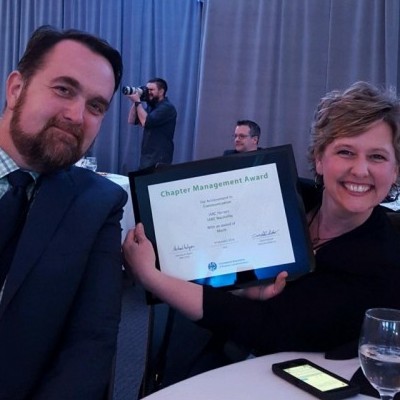 Congra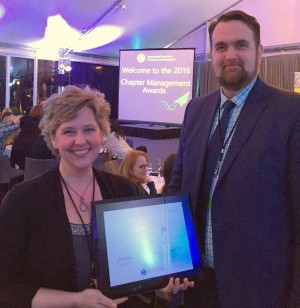 tulations to IABC Nashville for winning a Chapter Management Award of Merit in Communications at the 2016 Chapter Management Awards, held in conjunction with the IABC Leadership Institute, in Long, Beach, CA, Feb. 4-6.
Accepting the award was Past President Jennifer Fuqua and Vice Presidents of Awards, President Elect Tom Kenley. The award was based on the work the chapter did to rebrand in their local market following IABC's new brand launch at the World Conference in 2015.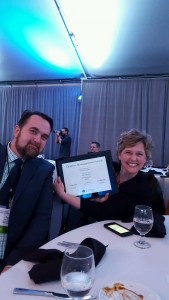 The Brand Committee included: Jennifer Fuqua (chair), Phil Matisak, President, Gene Boulware, Vice President of Membership, Tom Kenley and Gayle Gallager (member).
Learn more about IABC's brand here.
For a complete list of winners visit the Leader Centre on the IABC website.