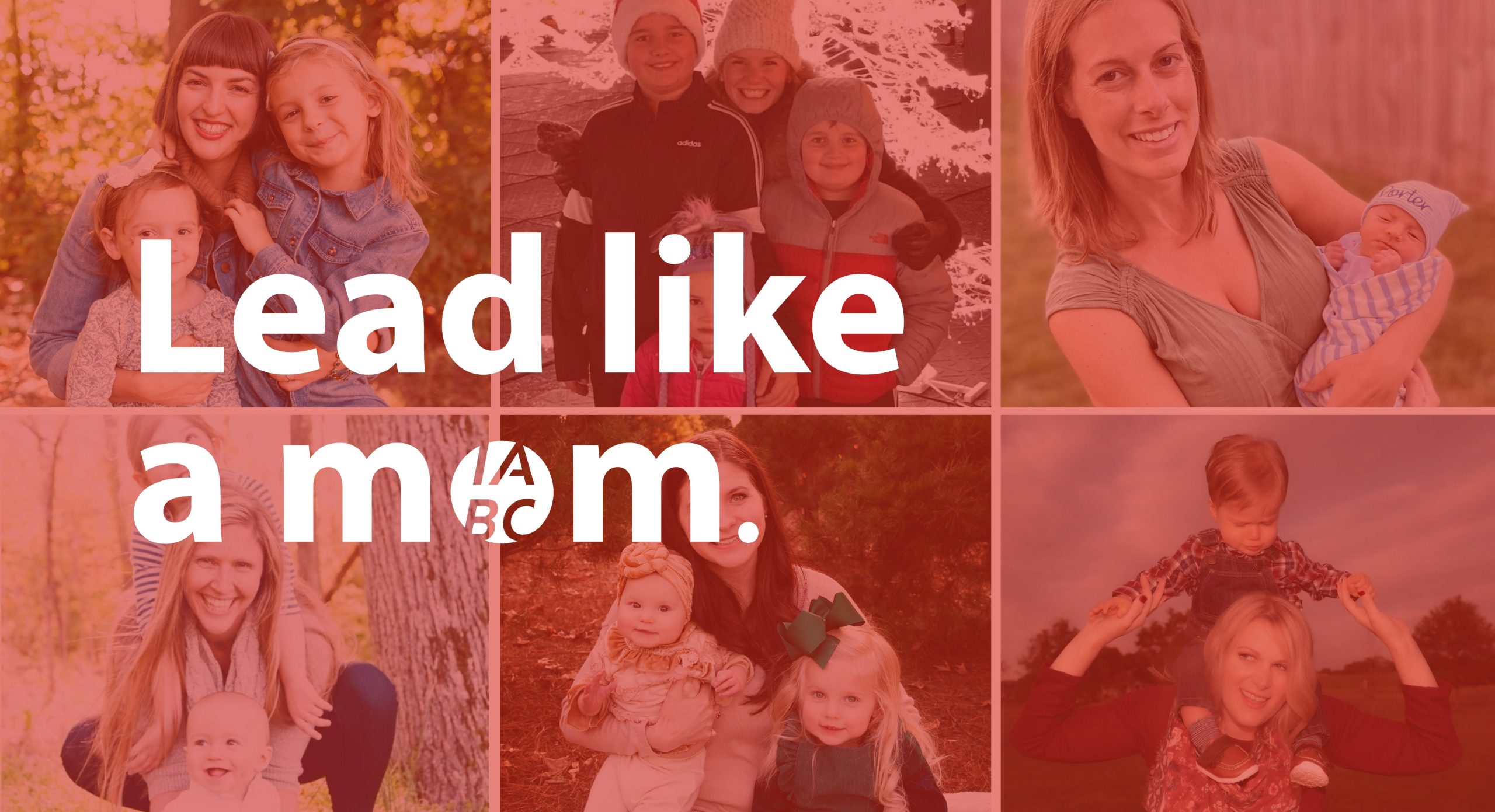 By Kellie Davie, APR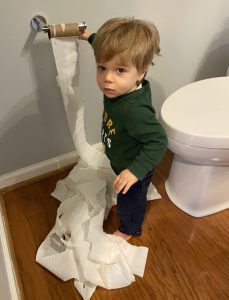 Over the past eleven years, I have studied, trained, and experienced a lot in my career journey to help me prepare for any communications situation that is thrown my way – from crisis communication planning to grand openings, and everything in between. Each experience has helped me prepare for the next, but nothing has prepared me for this: dealing with a toddler with the "Terrible Twos" while unexpectedly working from home…in the middle of a global pandemic. I had no choice but to adapt and quickly develop new skills including tackling tight deadlines with Daniel Tiger's Neighborhood blasting on the television, changing a diaper while on a conference call, and hosting Zoom meetings during nap time.
I know I'm not the only one out there trying to make it all happen simultaneously. In fact, according to the U.S. Department of Labor, about 70 percent of American women with children are in the workforce. Between having children and handling work, we still manage to hold high-powered positions across different industries; we start businesses; we raise families, and sometimes manage to get the laundry done.
But with only 24 hours in a day, how do we do it all and cope and take care of ourselves? This question inspired me to reach out to five local professionals who work full-time, raise children, maintain their homes, and still find room for personal time and growth. They are in industries ranging from hospitality to nonprofit, and have children that range in ages from tweens to a 13-day-old infant! Here's what they said.
---
Claire Crowell, Chief Operations Officer, A. Marshall Hospitality: At work, Claire oversees the operations and management teams of a portfolio of restaurants, which include Puckett's Gro. & Restaurant, Deacon's New South, Americana Taphouse, Scout's Pub, and Hattie Jane's Creamery. At home, Claire is mom to 6-year-old Hattie and 3-year-old Eliza.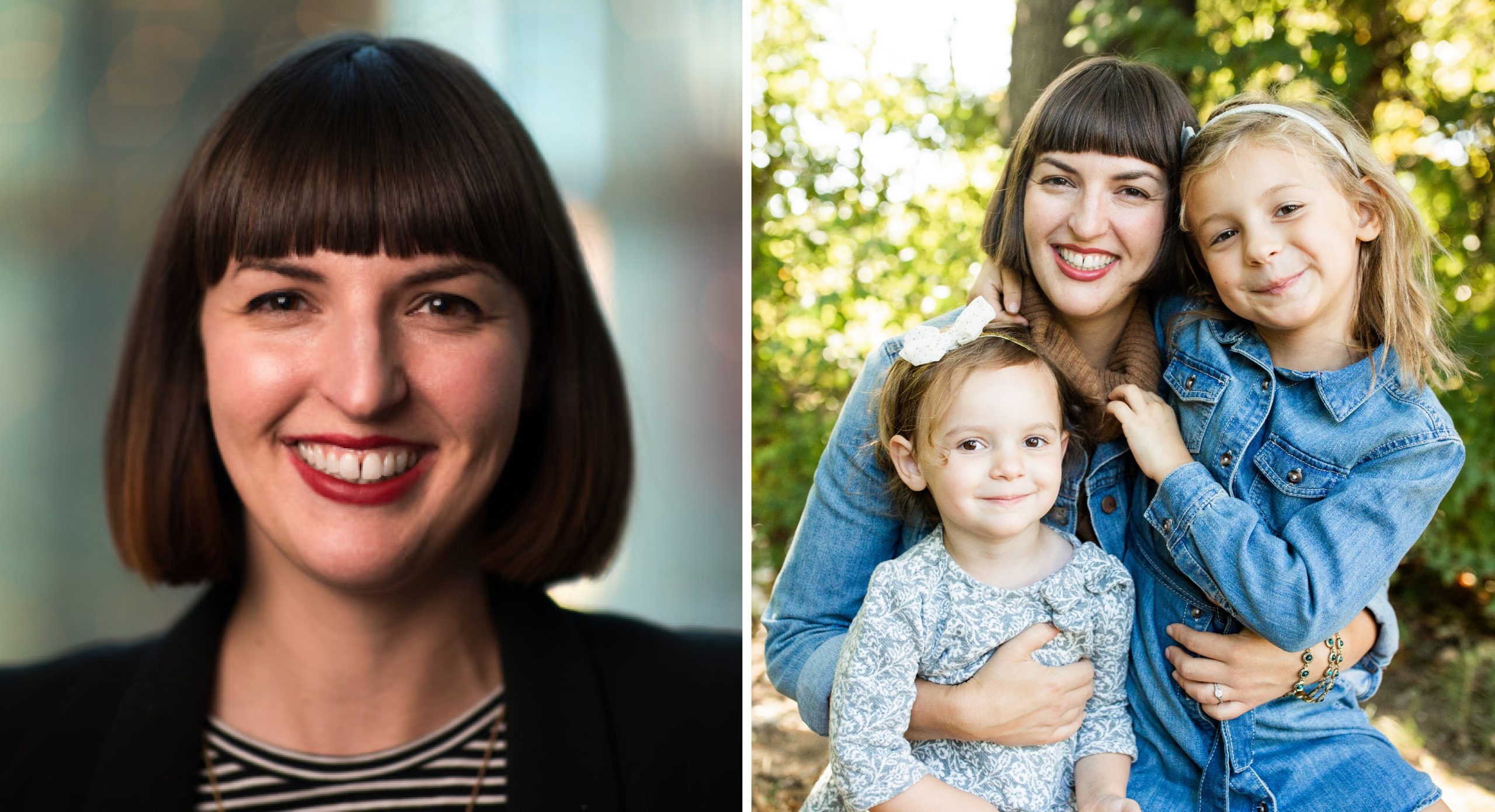 What phase of motherhood are you currently in?
I am a Mom of two young girls, ages 3 and 6 (and 3/4).
How has motherhood enriched your professional life?
Being a mom has clarified what is important to me, both in my personal and professional life. It's toughened me and given me courage where I lacked, and it's softened me where I was too hard at times. I don't waste as much time worrying over the small things, and I'm better (but not great) at shutting off work when I'm with my family.
What are the challenges you face with work/life balance that you wish others would understand?
Women need to understand that work/life balance doesn't exist in the way we idealize that it does. It's all about the choices we make, understanding and playing to our strengths, then letting everything else go. I love to cook, and I'm a planner, that is a strength for me and something I can give to my family. I spend a good portion of my weekend cooking meals for the coming week and to put into the freezer. I get asked how I have time to do that while working full time. I choose to spend my free time that way. I am not spending time on DIY projects or crafts because I'm terrible at them. My laundry tends to stay in the dryer for a few cycles before it finally comes out to be folded or to sit in the basket for a few extra days getting wrinkled. It's always a give and take. Don't look at what others are doing that you wish you were; look at what you are doing and what you are capable of. Otherwise, in the wise words of Elsa from Disney's Frozen, "let it go."
What is your most significant piece of advice for other working mothers?
Follow your instincts. Every mom is different, and every family is different. You have everything you need to be a great parent, and you're doing a fantastic job.
---
Angie Boyd-Chambers, President, Boyd-Chambers Communications: Angie, founder and owner of Boyd-Chambers Communications, has a passion for her work and building relationships. She most recently served as Chief Marketing & Communications Officer for Saint Thomas Health-Ascension, where she spent the past 12 years of her career. At home, Angie is mom to 5-year-old daughter Corinne, and sons Cason (8 years) and Cole (11 years).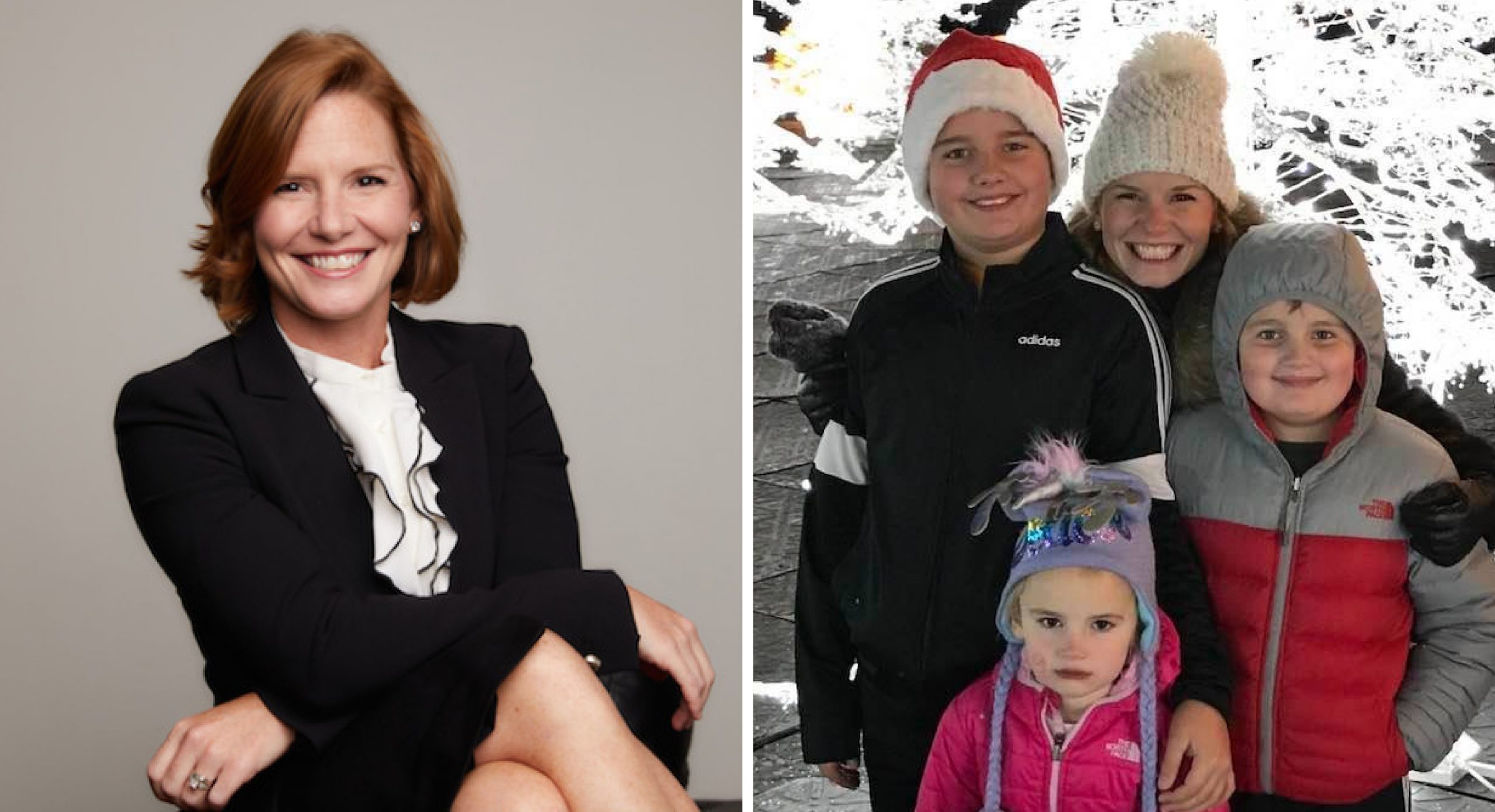 What phase of motherhood are you currently in?
I have had the honor of being called "mom" for 11 years. I have a newly 5-year-old daughter and eight and 11-year-old sons. This season of motherhood came out of nowhere, and as everyone says, I just do not know how we got here, and time goes so fast. I honestly still feel like I need to pinch myself to make sure it is real that I have three young kids, who I am raising, and I feed, clothe, and shelter them. LOL – seriously, it is just a fantastic gift we are given to raise kids.
How has motherhood enriched your professional life?
Motherhood makes you stronger, determined, efficient, straight to the point, understanding, and compassionate. These are qualities you need as a leader and someone who wants to advance in their career.
What are the challenges you face with work/life balance that you wish others would understand?
Unless you are a working mom, you just cannot understand the life we live in. We wake up extra early to work. Maybe we workout, or just need to prepare for the busy day ahead, and we need to get an early start. When we leave the office or close our laptops, our day is just beginning. We have to keep our spirit and energy up for the little feet that will run to our arms because they have missed us all day, our husbands who we want to spend time with, follow-up on text messages to our girlfriends so we can keep our friendships healthy (we all need good girlfriends) and most likely with working moms being the overachievers we are, we still have work to get done sometime before we go to bed at maybe 1 or 2 a.m. But we wake up the next morning, bright and early with a can-do attitude and ready to take on the world – we do it all over again with a smile and joy in our hearts because we have been given the gift of being called Mom.
What is your most significant piece of advice for other working mothers?
Do not try to be perfect, and know that you are not alone. The only thing our kids want is our attention and love – they will not remember if we homemade their valentines cards, cakes or had their birthday perfectly decorated – but they will not forget if we were always "too busy" to watch them when they were doing something, or play a game with them, or just sit and hold them when they needed that love. My home can be messy, unorganized, and toys everywhere, but I always tell my kids – team, if everything went perfect and smooth in our life, then we would not have any fun memories of all this craziness we live. That makes us all laugh together, and I want to teach my kids that things do not have to be perfect to be happy – you have to work hard, live honestly, and love lots – that is what gives you happiness.
---
Liz Veyhl, Executive Director, Small World Yoga: Liz is the executive director and founder of Small World Yoga, a nonprofit dedicated to inspiring growth and possibility by increasing access to yoga. Currently, Small World Yoga is sharing yoga in over 60 locations, including children and adults in low-income neighborhoods, homeless families, cancer patients and caregivers, women in recovery from domestic violence or drug & alcohol abuse, and many more underserved populations. At home, Liz is caring for her newborn son Porter – born two weeks ago on April 25!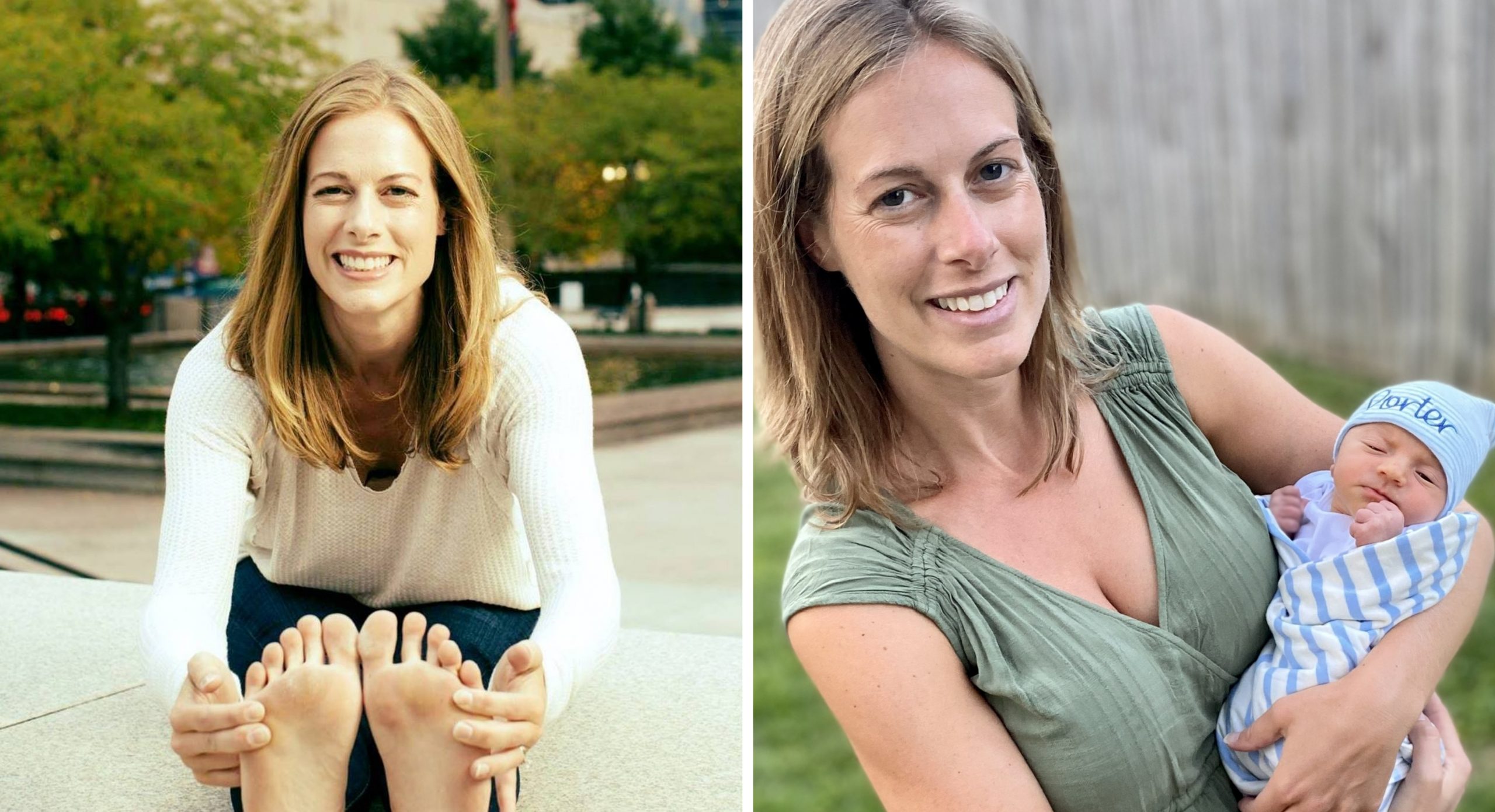 What phase of motherhood are you in?
Brand spankin' new – 13 days and counting!
How has motherhood enriched your professional life?
It's probably a bit too early to know how motherhood will enrich my professional life. Still, being in a female-driven industry, I've already been amazed at the compassion and support of so many coworkers, board members, and fellow teachers who are mothers (and fathers) as I've gone through pregnancy and now entered into this new adventure of being a mom.
Community has always been a big piece of my "why" for the work we do at Small World Yoga, and I have a feeling that it's this same community of teachers and students who will become an extension of family to my son and allow for me to feel ease in the blend of work and motherhood. I'm excited for Porter to have lots of yoga aunts and uncles looking out for him regularly.
What are the challenges you face with work/life balance that you wish others would understand?
I feel lucky to work and collaborate with a good number of working moms who are dedicated to their families and their careers and passions outside of the home. While I can't say what my greatest challenge will be with adding a new baby into my work/life balance, I know that work/life balance seems to be a challenge for anyone who is driven in their career, but also wants to find time for themselves, family or friends – that won't be anything new for me. I'm guilty of picking up the laptop at all hours and not giving enough time and energy to my self-care or time with my husband, so now that's going to be amplified with a small child who deserves all the love and attention. I'm excited to bring more focus to family in the weeks and months ahead and trust that things will get done during regular working hours just as effectively.
What is your most significant piece of advice for other working mothers?
Well, at this stage, I'd say don't take opportunities for quality sleep lightly and don't discount the importance of self-care you enjoy doing for yourself like yoga, walking, or a glass of wine.
I'll probably have more thoughts around this once I'm further into it, but I think the best "advice" I've received is merely watching other friends and coworkers' step into motherhood and still maintain their passion for their career. I think we live in a time where we really can balance both happily and successfully, and it's inspiring to watch others lead in different areas of both family and business.
---
Rebecca Anderson, Director of Communications and Philanthropy, Girl Scouts of Middle Tennessee: As Director of Communications and Philanthropy, Rebecca oversees the communications and development strategy for the Girl Scouts of Middle Tennessee, one of the largest nonprofits servicing youth in the state. Today, the Girl Scouts of Middle Tennessee serves 39 counties that include more than 20,000 Girl Scouts and volunteers. At home, Rebecca is mom to 8-year-old Haddi and 2-year-old Hayes.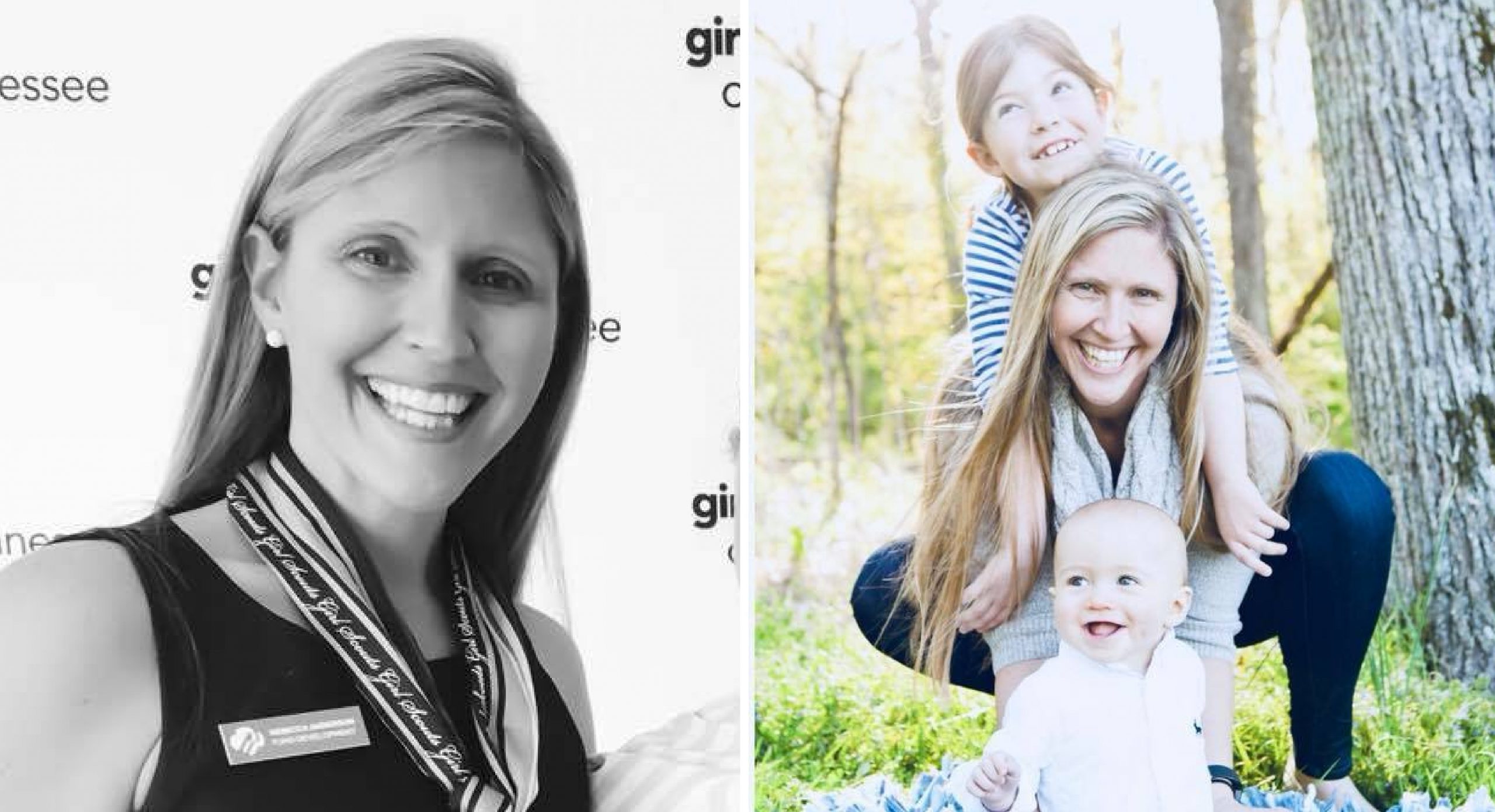 What phase of motherhood are you in?
My daughter Haddi is eight years old and in 2nd grade, and my son Hayes is two and a half. Having kids 5 ½ years apart means we are constantly in very different stages with each of them.
How has motherhood enriched your professional life?
Being a mom provides a unique perspective in the workplace. On the one hand, motherhood gave me a heightened sense of empathy and understanding for others. But it also includes drive and determination. I want to instill in both my daughter and my son that women don't have to choose between working as a mother or having a professional career outside the home. I'm doing both, and I want them to see that I am proud of that. Anytime my daughter tells me, "mommy, I wish you didn't have to work," I use it as an opportunity to share with her how much I enjoy my job and how other people are counting on me. And at work, I am constantly using my experience as a mom to make decisions and solve problems.
What are the challenges you face with work/life balance that you wish others would understand?
Ah, work/life balance. You know this is so hard because it means different things to different people. But one thing I think I've realized over the years is that a state of perfect and continuous "balance" is almost unattainable. There are times when life and kids have to be the priority and other times when work demands more focus and attention. It's a constant seesaw. I have missed important meetings and events because I needed to be somewhere with my kids and I have also missed some things with my kids because I've had professional obligations. The "balance" comes over time and isn't necessarily a reflection of everyday life.
What is your most significant piece of advice for other working mothers?
Give yourself grace. As a working mom, it is impossible to do everything as perfectly and precisely as you may want to. So accept help and lean on others, both personally and professionally. "Mom guilt" is real, but you can't let it define your actions and your behavior. Realize that it's ok to take time for yourself. You and your individual needs are just as important as the demands of your children or your job.
---
Sharon Gross, Media Relations Coordinator, Bandit Lites: Sharon manages the marketing communications for Bandit Lites, one of the global leaders in the entertainment lighting marketplace. From touring productions to fixed installations, Bandit Lites works with the entertainment industries top artists and concert venues on all types of lighting needs. At home, Sharon is mom to almost 4-year-old Amelia and 1-year-old Violet.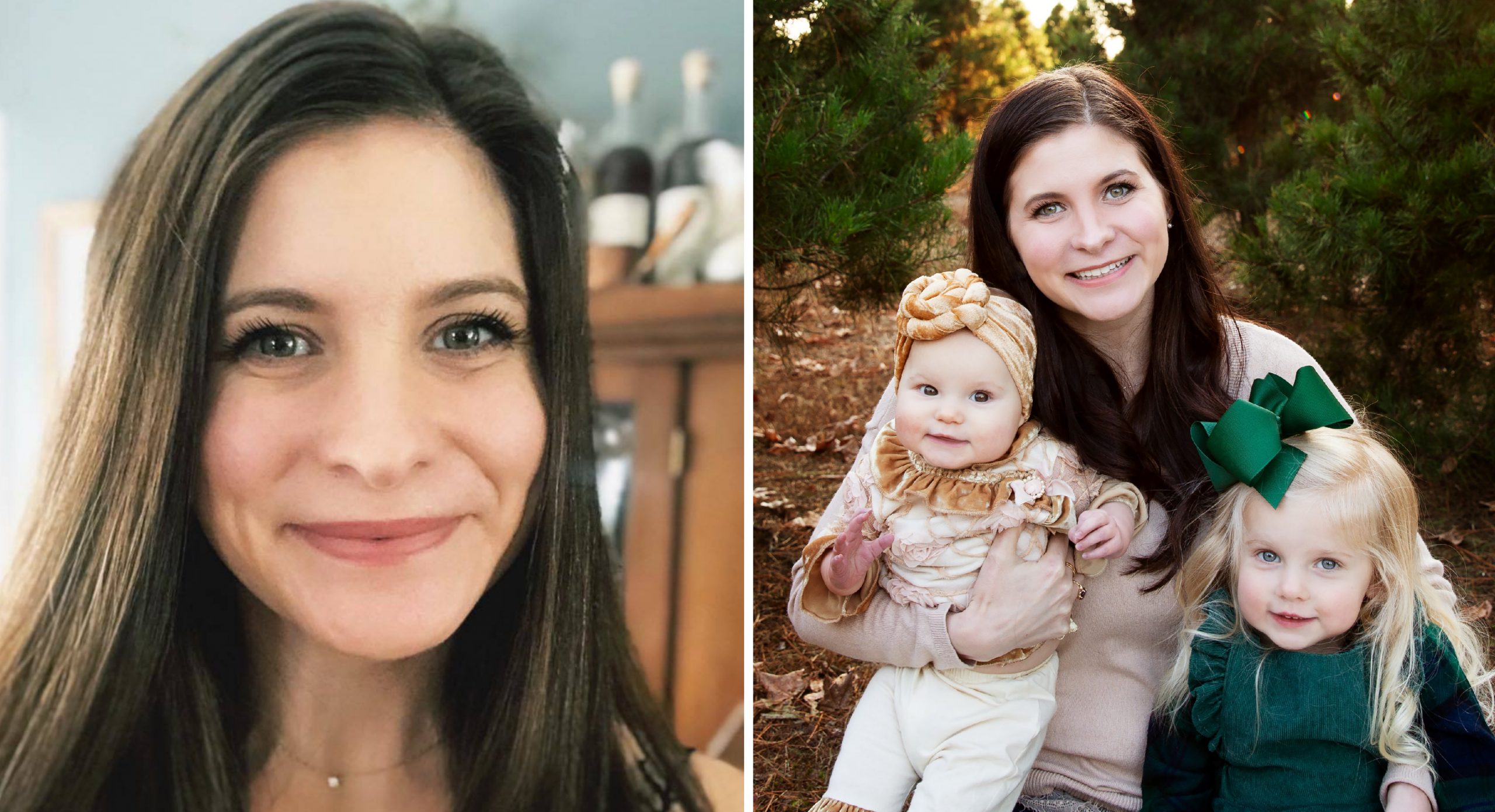 What phase of motherhood are you in?
I have a one-year-old and an almost-four-year-old, so my days range from controlled chaos to uncontrolled chaos. Violet recently learned to walk, and Amelia is in the full throws of "threenager" drama.
How has motherhood enriched your professional life?
Motherhood has taught me to work efficiently and prioritize tasks. I also have learned to be more direct in my requests and voice what a need, rather than beat around the bush.
What are the challenges you face with work/life balance that you wish others would understand?
I am so fortunate that I can work from home, but I'm sure some people believe that means I'm available all the time. I have a full-time job just like a lot of working mothers, and working from home comes with its own challenges. Ironically, now that more people (both men and women) are working from home, I think that mindset that working from home is "easier" will dissipate.
What is your most significant piece of advice for other working mothers?
Extend yourself the same grace you allot to your friends and colleagues. Everyone could benefit from kindness- including ourselves. If you wouldn't criticize your best friend for the same thing you're down on yourself for, then cut yourself some slack!
---
I am so thankful that these women shared with us their findings on motherhood and work.
To summarize, here are some key themes we can all take away, regardless of whether you have children or not:
Work/life balance is in the eyes of the beholder.
Prioritizing tasks is the key to success.
Don't sweat the small stuff. It's not essential.
Give yourself some grace.
Connect with your tribe: family, friends, colleagues, or other like-minded people for additional support and sounding boards.
For more resources on parenting with a career, I recommend checking out Today's Parent, Nashville Parent, and the Forbes Communication Council. For now, I will be enjoying all the storytimes and stroller walks with my little one while I still can…while also sneaking in an occasional email or two.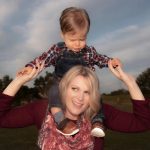 Kellie Davie, APR, is the managing director and founder of Keycom, a marketing communications firm in Nashville dedicated to providing businesses with the creative strategies they need to reach their goals. Kellie also serves on the IABC Nashville board of directors as Vice President of Awards and Communications. At home, Kellie is mom to her almost 2-year-old son, Max.