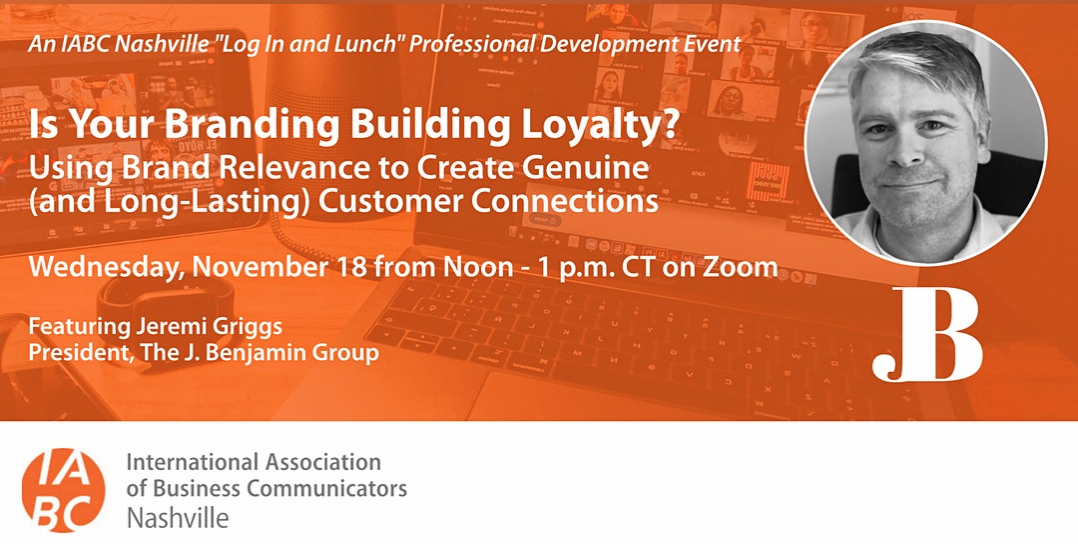 "Brand Relevance" is a messaging approach based on a belief that long-term success begins by focusing on being relevant to your desired customer. Relevance generates genuine consumer connections. Genuine consumer connections generate value for customers. Value generates loyalty. Loyalty generates advocacy. It takes a willingness to be bold, to be focused on a single value proposition, and to have that proposition build and shape how your organization presents itself to others.
Move beyond the "curse of knowledge" to dive deeper into potential connections with your desired customer.
Develop a framework of discovery to uncover meaningful insights.
Utilize those insights to develop a central strategic platform from which growth can occur.
About the Speaker: Jeremi Griggs
Whether working on a single project or launching a fully integrated campaign, Jeremi brings 20 years of strategic marketing and advertising experience – along with a deep passion for connecting consumer behavior with business results – to every client partner.
Working in a wide range of industries from healthcare, travel and tourism, retail, cybersecurity, packaged goods and more, Jeremi understands where and how a brand is relevant to its desired customer and how best to meaningfully speak to them.
He is well known for his ability to bring key stakeholders together and collaborate with cross-functional disciplines to achieve a creative and effective marketing solution. At the same time, he never forgets to remember the joy of finding the connection between brand and consumers and the fun of building lasting connections between the two. He leads the way in passionately developing Brand Relevance for each of his clients, and has the track record to prove success.
As President of The J. Benjamin Group, he leads of team of like-minded creative problem solvers from copywriters and graphic designers to traditional and digital media specialists in order to solve client business challenges.
Free for IABC members and $15 for non-members.