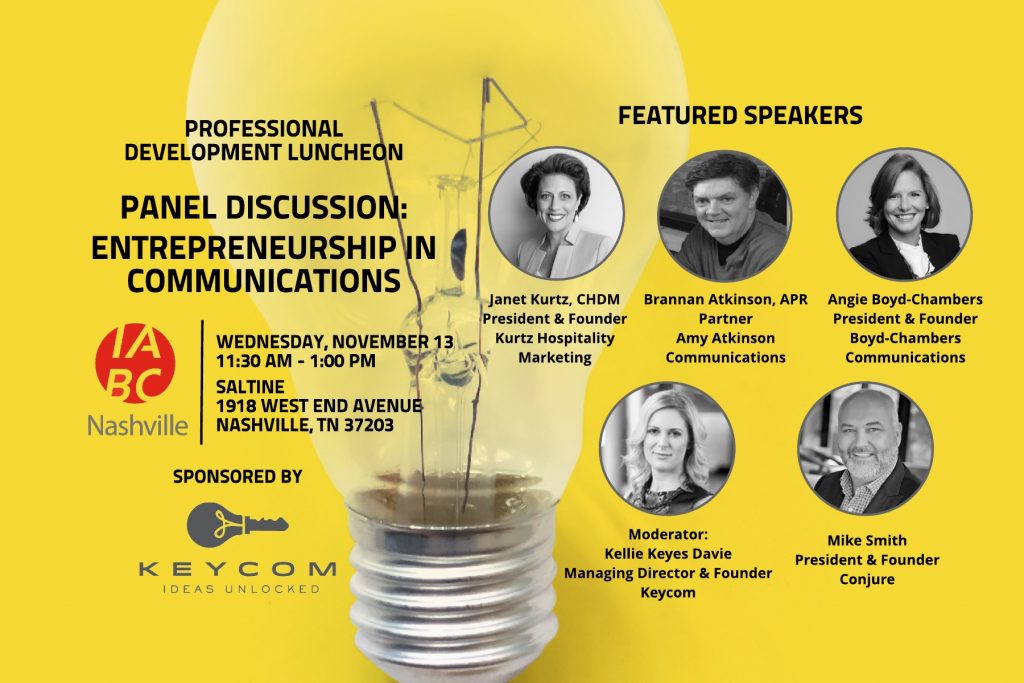 With the end of the year fast approaching, many business communicators are reflecting on the next steps for their brands and careers. What does it take to launch a freelance career or establish an agency? How can businesses and in-house communicators benefit from hiring a freelancer or agency to help take their brands to the next level?
Join us Wednesday, November 13
for an in-depth panel discussion with some of Nashville's most well-respected communications entrepreneurs as they share their insights on what communicators should do when starting their own business, and what in-house communicators should consider when hiring and working with an agency.
Meet our panelists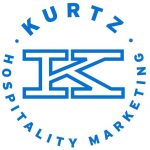 Janet Kurtz, CHDM
President & Founder, Kurtz Hospitality Marketing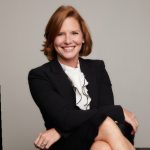 Angie Boyd-Chambers
President & Founder, Boyd-Chambers Communications

Mike Smith
President, Founder & Chief Marketing Strategist, Conjure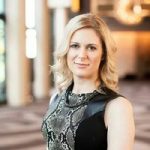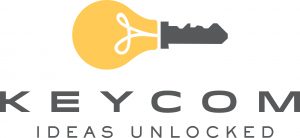 Moderator: Kellie Davie
Managing Director & Founder, Keycom
Vice President of Professional Development, IABC Nashville
Event information
Schedule
11:30am-12pm – Networking
12:00pm-1pm – Panel Discussion and lunch
Location
1918 West End Avenue
Nashville, TN 37203
Saltine is located in the old Blackstone building. Ample parking is available in the lot adjacent to the restaurant.
About the event
The panel discussion will include:
What to consider when starting your own business in the communications field.
Balancing creativity and client work with business operations.
Client relations: The good, the bad, and the savvy.
How companies and in-house communicators can maximize their agencies for long-term ROI.
Reserve your spot
Register today – we look forward to seeing you there!
Thank you to our sponsor!
Special thanks to our November 2019 luncheon sponsor: Keycom.