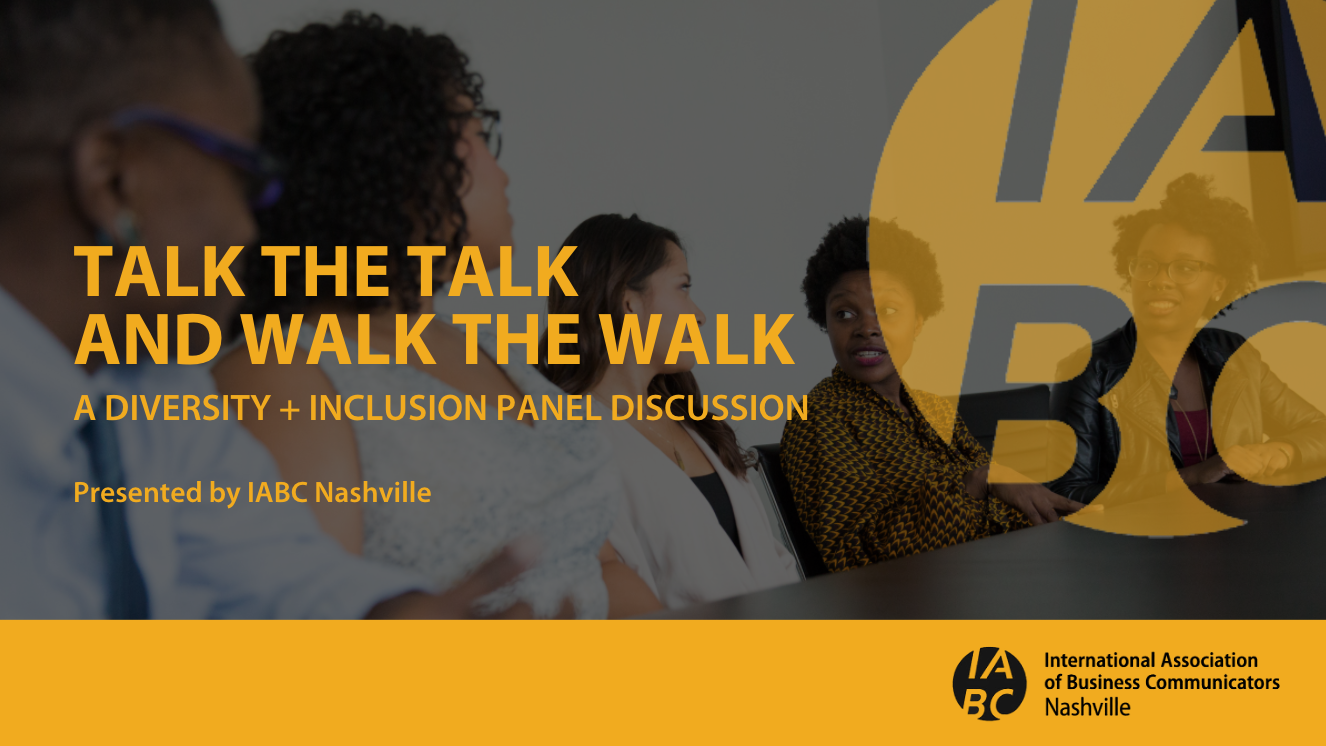 Thank you to everyone that attended our August professional development event, "Talk the Talk AND Walk the Walk: A Diversity & Inclusion Panel Discussion." In this hour-long panel discussion, the panelists shared their insights on ways of creating a corporate culture of diversity and inclusion while learning more about the racial injustices and prejudices that have impacted our modern world.
Best practices on diversity and inclusion verbal and written communications
Strategies on building and working with diverse teams
Discuss actionable steps needed to create an inclusive corporate culture and maximize leadership team potential
Highlight the positive impact that a diversity strategy can have on an organization's long-term success with its key stakeholders
Panelists:
Angela Crane-Jones, Chief Executive Officer, Nashville Business Incubation Center
Terry Deas, Diversity & Inclusion Executive, Board Member, Urban League of Middle Tennessee
Krystal N. Clark, M.Ed., Director, Student Leadership Development, Vanderbilt University, Past President, Junior League of Nashville
Moderator:
We are thrilled that the presenters have provided us with slides from the presentation, which can be downloaded in the link below. Also provided is a recording of the event just in case someone you know missed it.