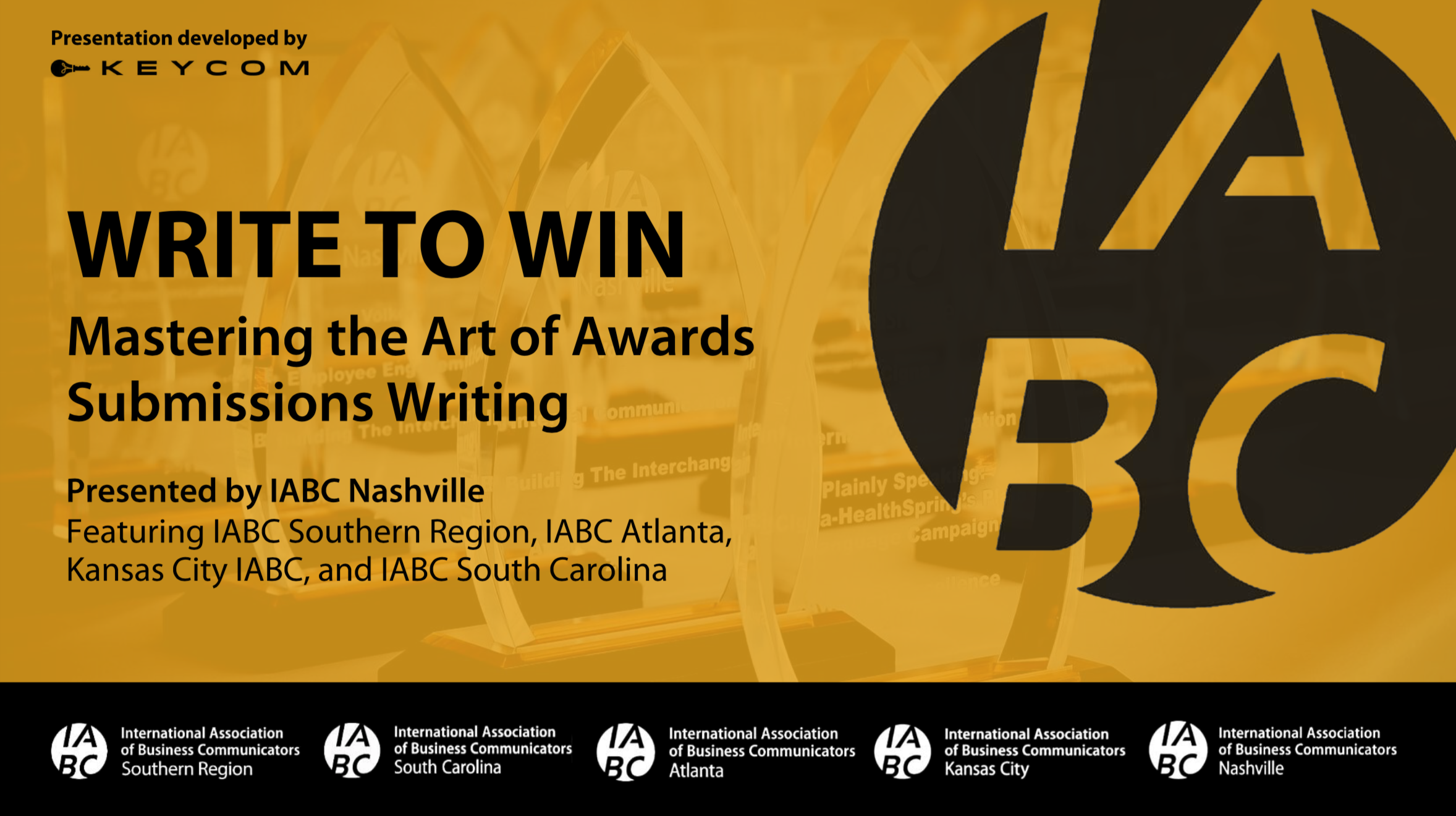 Thank you to all that attended our July professional development event, "Write to Win: Mastering the Art of Awards Submission Writing." We hope you enjoyed some of the key takeaways to help take your awards entries to the next level. A special thanks to IABC Southern Region, IABC Atlanta, Kansas City IABC, and IABC South Carolina for their support in making this event happen!
In this hour-long workshop, we learned how to avoid common pitfalls and ways to make your entries stand out in front of judges, including:
Identifying common mistakes and writing problems
Understanding judges and what they are looking for
Proactive planning to avoid late deadlines
Crafting entries that tell a story and demonstrate results
Panelists:
Alison Shuman, Vice President of Awards, IABC Southern Region, Vice President of Finance, IABC South Carolina
Eric Berrios, Vice President of Professional Recognition, IABC Atlanta
Maliha Khan, Vice President of Communications and Director of Awards, Kansas City IABC
Moderator:
Kellie Davie, APR, Vice President of Awards and Communications, IABC Nashville
We are thrilled that the presenters have provided us with slides from the presentation, which can be downloaded in the link below. Also provided is a recording of yesterday's workshop, just in case someone you know missed it.