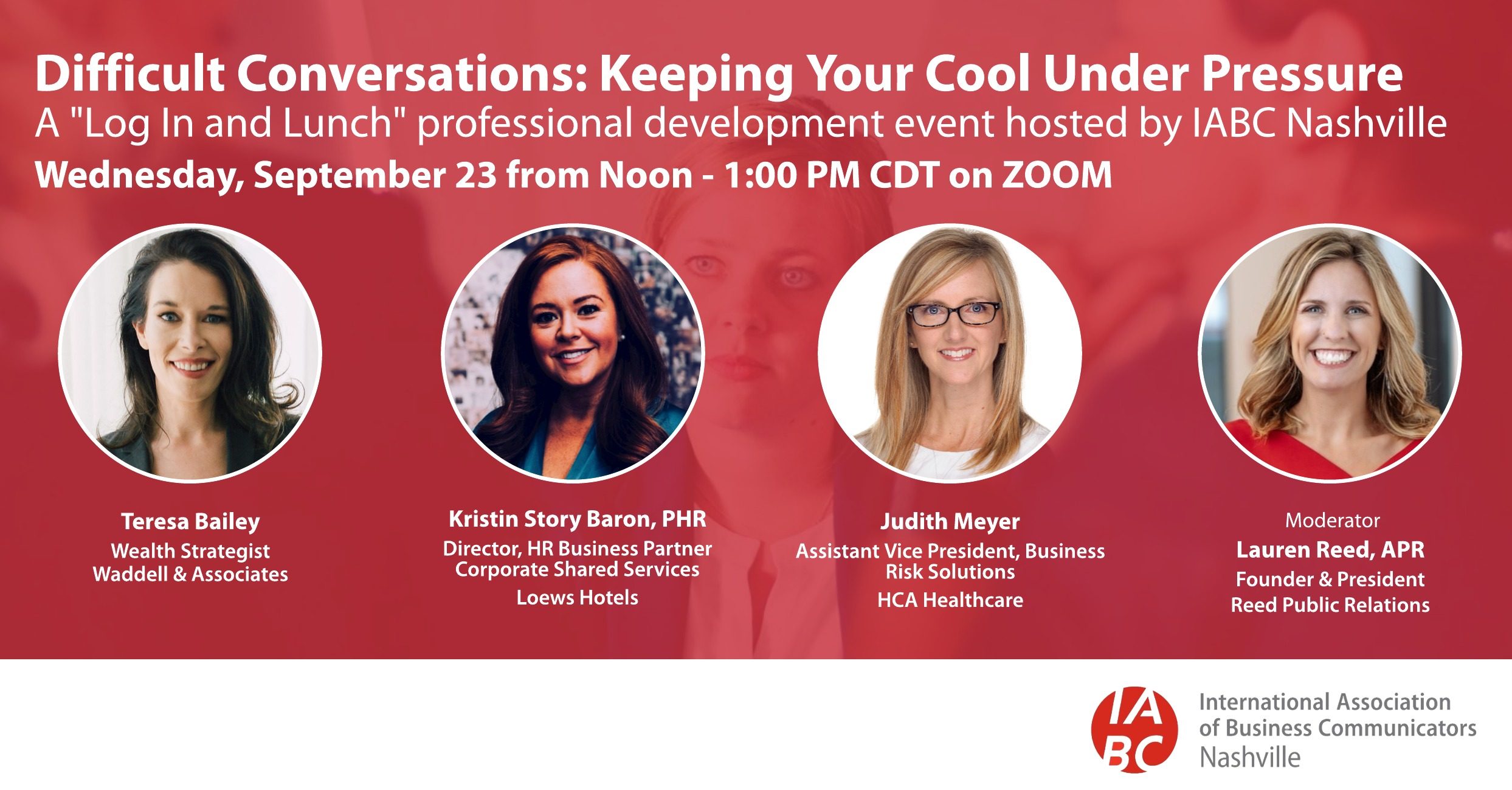 As professional communicators, it is easy to advise others on how to respond in certain situations. But when we find ourselves in challenging conversations with clients, colleagues, or a crisis, are we equipped to react appropriately and set the right example for those who trust our expertise?
Join us Wednesday, September 23, from Noon – 1:00 PM CDT, for an in-depth panel discussion with respected communicators from various industries to learn practical strategies and techniques for maintaining your composure during these challenging workplace conversations. This discussion will include:
▪ Protecting valuable professional relationships despite personal disagreements or challenging interactions
▪ Managing challenging discussions with peers, colleagues, and superiors in the workplace
▪ Taking accountability for our role in the direction and outcomes of difficult conversations
▪ Overcoming fear and misunderstanding about financial matters
Panelists:
Teresa Bailey, Wealth Strategist, Waddell & Associates
Kristin Story Baron, PHR, Director, HR Business Partner Corporate Shared Services, Loews Hotels
Judith Meyer, Assistant Vice President, Business Risk Solutions, HCA Healthcare
Moderator:
Free for IABC members and $15 for non-members.