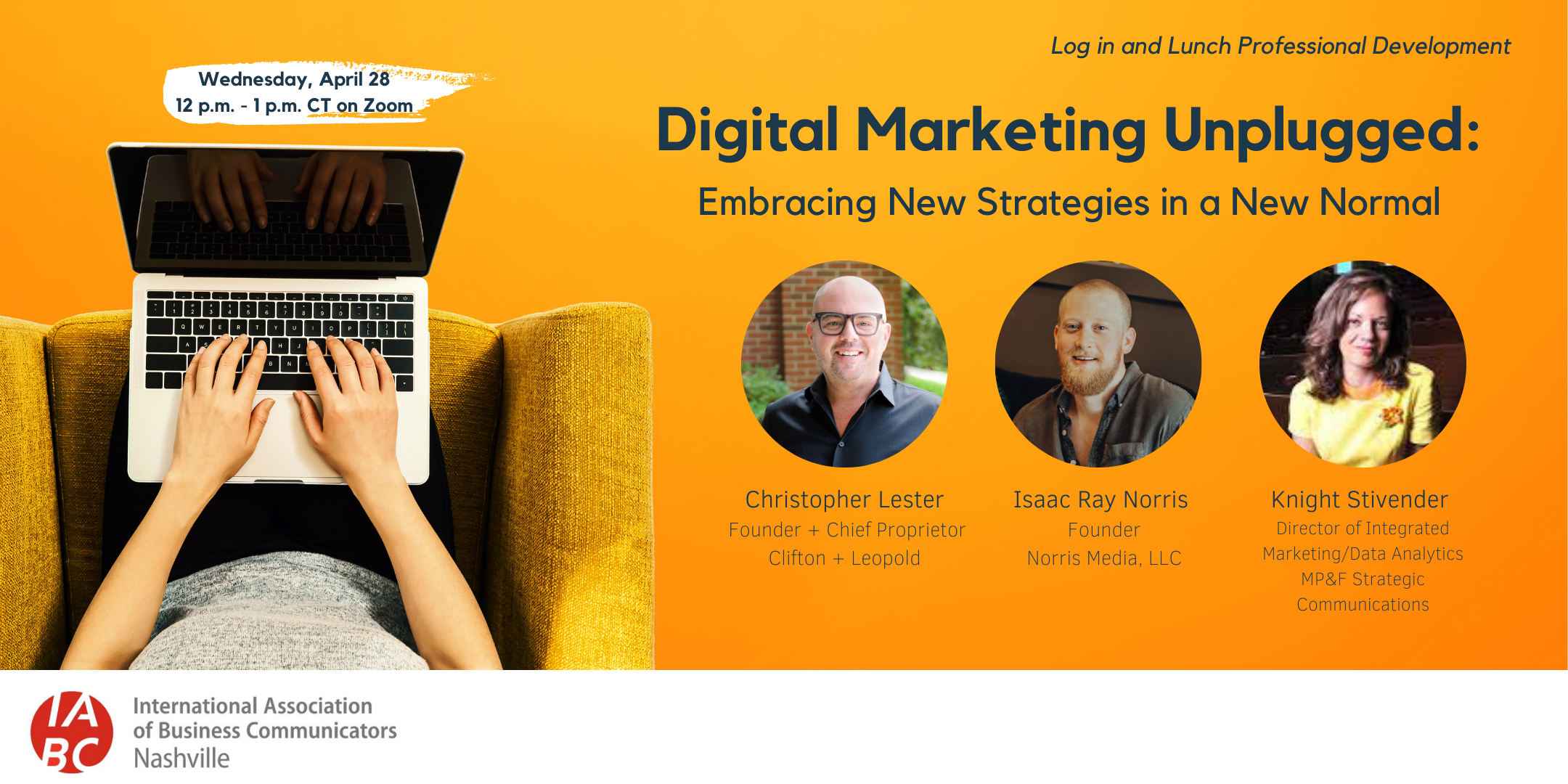 Digital Marketing Unplugged: Embracing New Strategies in a New Normal
Join our panel of experts for a discussion on making the shift to embrace new online data, and reach our audience in a compelling way.
About this Event
There's no doubt that the pandemic has accelerated the speed at which many brands and companies are "going digital." There's a new, heavy reliance on technology to stay connected, and the challenge for us as marketers and communicators is to use this new reliance to our advantage.
The data is out there and our panel of expert digital marketers are here to share some of the best ways to navigate through it all, apply it to winning strategies, and embrace our new normal.
You'll learn:
Effective email marketing that catches people's time and attention
Rapid fire social media content strategies and hacks
SEO & data analytics to stay ahead of Google trends
About the Panelists: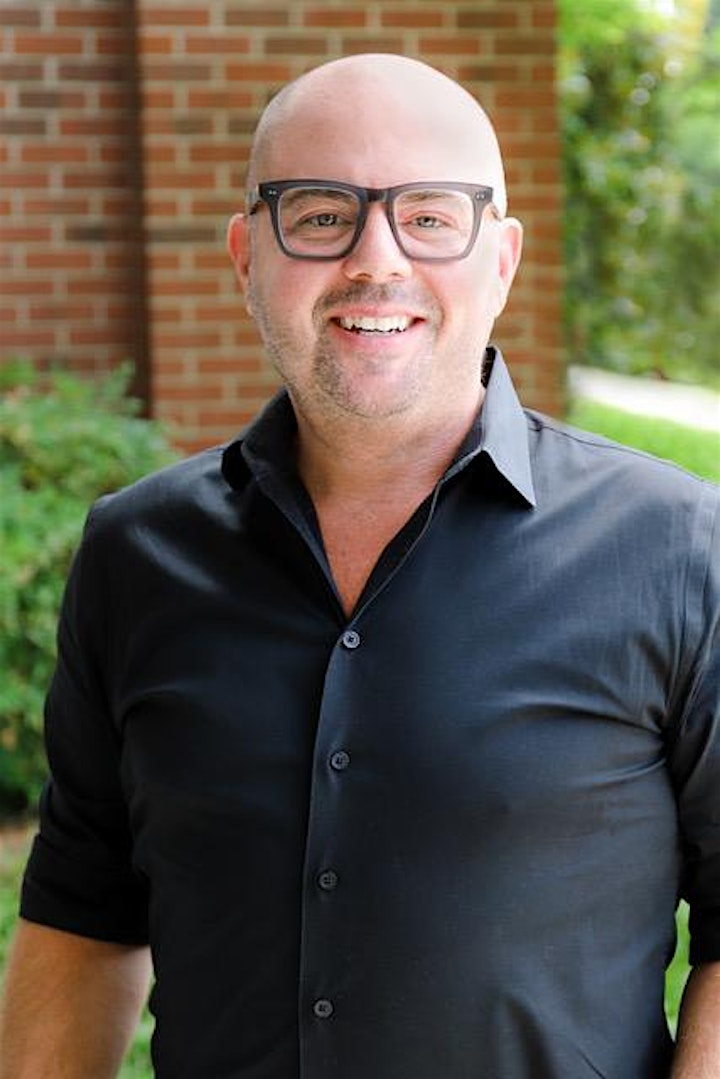 Christopher Lester
Christopher Lester is the founder of C4ward Strategies in Nashville, TN where he helps companies align their digital brand experience across the sales process. He's passionate about the consumer and crafting marketing that feels more human. He's a lover of the underdog, hot dogs, and a sweet dog named Rosie.
Christopher spent the last couple of decades geeking out about all things digital with a special appreciation for email marketing. He's helped brands like Sylvan Learning Centers, The Nashville Predators, Public Library of Science, Niche Media and the YMCA tell their story in the digital space and craft emails that people want to read. He served as the Vice President of Sales at Emma Email Marketing where he was responsible for strategic brand growth, new customer acquisition and in-market development.
In 2020, mid-pandemic, Christopher launched an apparel line called Clifton+Leopold. Clifton+Leopold was born from his lifelong appreciation of classic men's accessories and the desire to make them more diverse and reflective of the world today. With his eclectic background and a love of style influenced by '80s pop musicians, Christopher is leading a team of artisans handcrafting textiles with a cerebral approach. www.CliftonandLeopold.com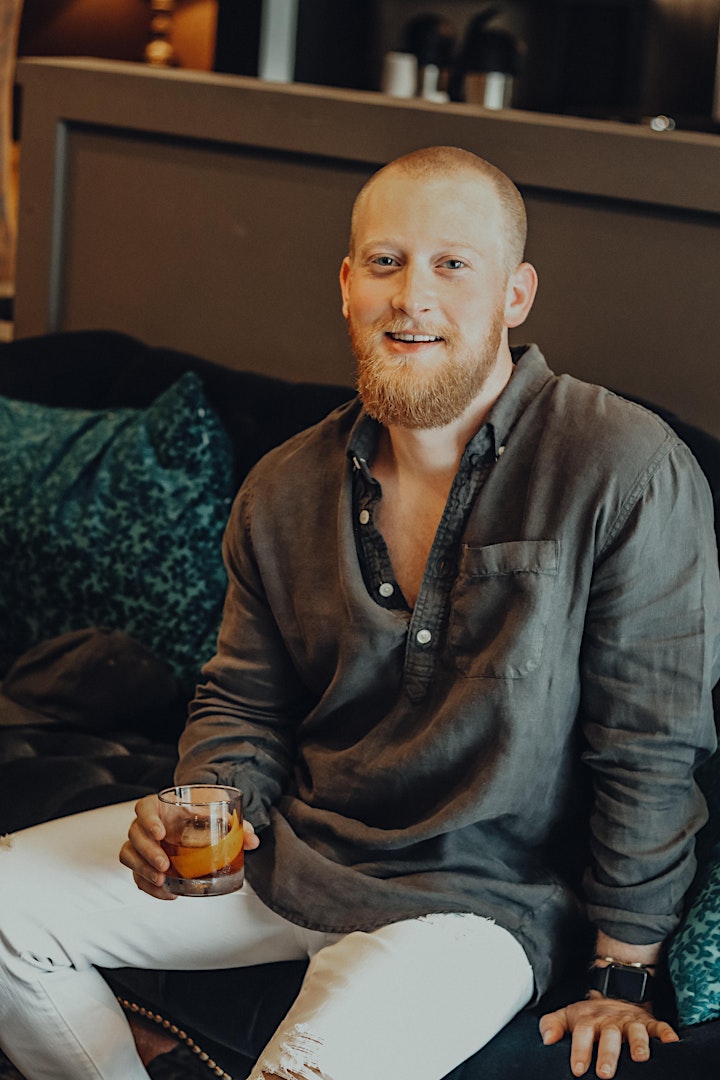 Isaac Ray Norris
Isaac is a digital native who specializes in cross-platform storytelling, digital marketing, and social advertising. After a career in publishing and ad agency life, he founded Norris Media—a boutique digital marketing consulting and social media agency. Outside of his 9-to-5, he's also a writer and journalist who covers stories across the Southeast in culture, food, style, and more.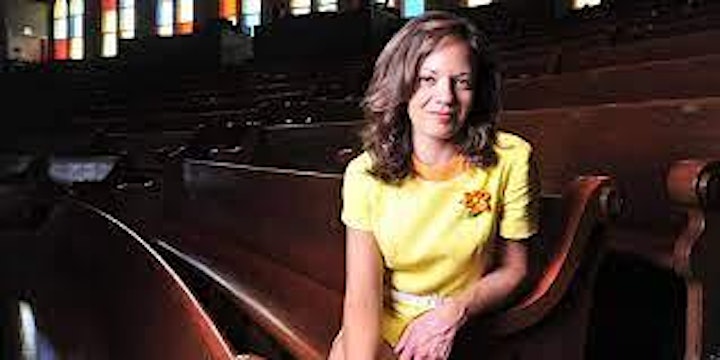 Knight Stivender
Knight Stivender has 20-plus years of experience using data and analytics to help businesses increase market share and build engagement and loyalty among stakeholders. As director of integrated marketing and data analytics for MP&F, she consults on accounts with a need for data-based marketing strategy – including digital advertising, email marketing, experiential marketing, and SEO/content strategy. She has led account teams for ADS Security, Log Still Distillery, United Way of Middle Tennessee, Solstice Senior Living, Bone and Joint Institute of Tennessee, and the University of Pennsylvania.
Prior to her role at MP&F, Knight was part of The Tennessean news team deemed a finalist for the Pulitzer Prize for breaking news coverage of the Nashville floods in 2010. She was awarded the Gannett company's Innovator of the Year recognition in 2015 for her work to integrate content, communities and live events to help build a new generation of news consumers. Knight graduated from the University of Tennessee and was named Alumna of the Year in 2016.
$5 for IABC Members and $15 for non-members. Events are free for current students.
In an effort to continue to provide quality, engaging virtual professional development programming each month, our member rate for monthly events is increasing to $5. This will grant you exclusive access to the recorded presentation after the event. We recognize the last year has been trying for many of our members and friends, and this increase may be unattainable for some. If you feel this cost will prevent you from participating in our professional development events, please contact us. We appreciate your commitment to our chapter during the last year as we transitioned to a virtual environment and we look forward to returning to in-person events as soon as we are able.