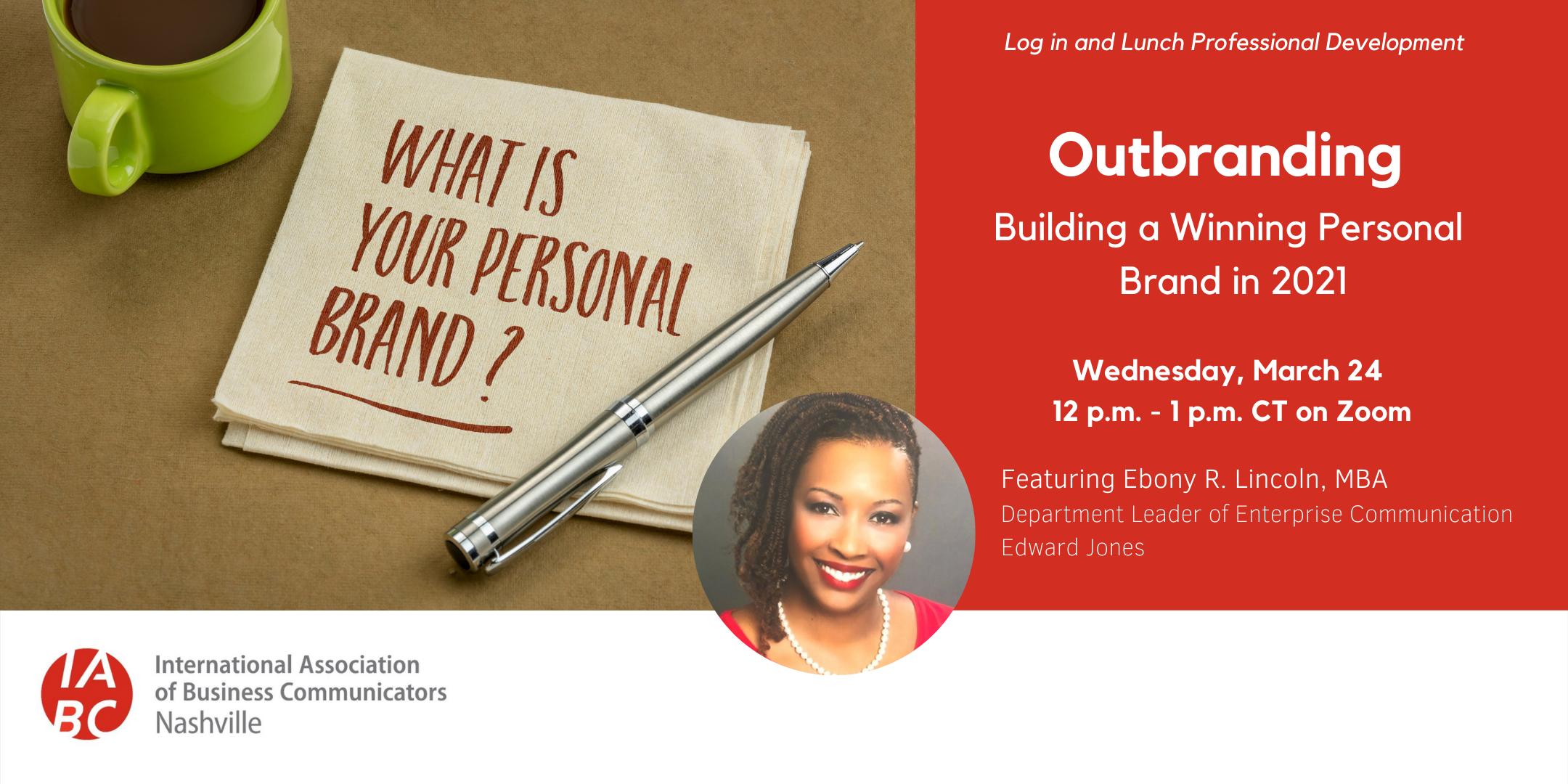 Outbranding: Building a Winning Personal Brand in 2021
A strong personal brand should be constantly evolving, especially given last year's tidal waves. Join us to learn how to refresh yours!
About this Event
How you appear online has become more important than ever–especially in the last year as almost every interaction has been through a video call, social media engagement, or some form of digital communication.
These days, almost all of how you present yourself online relies on a strong, personal brand that translates just as well digitally as it does in person–and that's precisely what Ebony R. Lincoln, MBA will shed valuable light on.
You'll learn:
How to properly identify your personal brand
How to build your online presence – where can we build trust and add value?
How to activate and integrate a working strategy that'll stick
About the Speaker: Ebony R. Lincoln
As a 20-year industry veteran, Ebony has developed and nurtured major brands like Edward Jones, State Farm Insurance, Ameren, Astellas and Change Healthcare. Now, she uses her expertise to help individuals develop their own personal brand delivering dynamic discussions, and providing one-on-one, tailored branding and communication consult sessions.
She's the winner of several branding, marketing and communications awards by Public Relations Student Society of America, and a multiple award winner in the branding, marketing and communications category by UM Association of Communicators. She's been awarded Employee of the Quarter by StateFarm Insurance several times and is the recipient of the Star Award and Team Stats Leaders by Astellas Pharmaceutical Company.
$5 for IABC Members and $15 for non-members. Events are free for current students.
In an effort to continue to provide quality, engaging virtual professional development programming each month, our member rate for monthly events is increasing to $5. This will grant you exclusive access to the recorded presentation after the event. We recognize the last year has been trying for many of our members and friends, and this increase may be unattainable for some. If you feel this cost will prevent you from participating in our professional development events, please contact us. We appreciate your commitment to our chapter during the last year as we transitioned to a virtual environment and we look forward to returning to in-person events as soon as we are able.