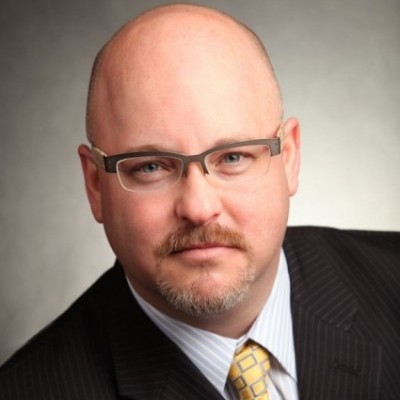 On a continuous basis, IABC Nashville spotlights its diverse members through a Q&A feature. We are pleased to showcase Paul Lindsley, ABC, director of public relations at Phase 3 Marketing and Communications in Nashville. Paul currently serves as a vice president-at-large for IABC Nashville and serves on the IABC's Southern Regional Board of Directors as their vice president of chapter relations.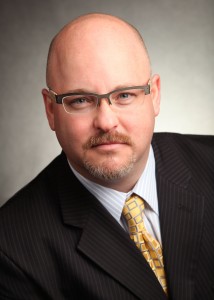 IABC: What is your background?
LINDSLEY: After earning a Bachelor of Science in broadcast journalism, I began my career in TV news working as a photographer, reporter, producer and assignment manager at WAAY TV in Huntsville, Ala., and then assignment manager at Fox 13 in Memphis, Tenn.. After more than eight years in TV news, I decided to transition to public relations.
I started my PR career at Opryland Hotels/Gaylord Entertainment as their senior manager of communications promoting the Nashville property, as well as pre-opening PR efforts for Gaylord Hotels in Florida, Texas and Washington D.C. I then went on to Saint Thomas Hospital where I served as the director of communications for 10 years. In September 2011, I began working at HealthStream in Nashville as their communications manager, but after 14 months, I was recruited by Sullivan Branding to start a PR division in their Nashville agency office.
I received my Master of Arts in Corporate Communication from Austin Peay State University and have been an Adjunct Professor for Austin Peay State University since 2009.
IABC: What is your current position and business affiliation? How long have your been in this role?
LINDSLEY: Prior to being named director of public relations at Phase 3 Marketing & Communications in Nashville, I served as vice president of public relations at Sullivan Branding, a full service communications, branding, marketing and public relations agency in Nashville and Memphis for nearly three years. In September 2015, Phase 3 acquired Sullivan Branding Nashville.
IABC: What makes your business/organization stand out?
LINDSLEY: With offices in Atlanta, Charleston, Charlotte, Dallas, and Nashville, Phase 3 Marketing & Communications is a leading provider of marketing services and solutions from IDEATION to EXECUTION to corporations throughout the United States. Instead of companies having multiple vendors for marketing, PR, social media, website development, branding and printing, we provide all of those services representing brands with integrated marketing solutions.
IABC:  If you could describe yourself in three (3) words, what would it be?
LINDSLEY:  Storyteller, Promoter, Experienced
IABC:  Tell something about yourself people would be surprised to learn.
LINDSLEY:  As a reporter in Huntsville, Ala., I had the opportunity to interview the commander of the Space Shuttle Columbia while he was in space.
IABC:  What lesson(s) have you learned along the way that you believe has made you a better communications professional?
You don't know everything, you never will.
Be a good listener, it's essential to getting the whole picture.
While I was at Opryland Hotel, we had a service promise mantra which I still use today. When I reply to client's requests, I state, "Consider it done." There's nothing more impactful than keeping a promise.
Be kind, always.
IABC:  What makes an effective communications leader?
LINDSLEY:  Someone who listens, helps determine messages and audiences. Leaders promote, protect and publicize other's good works.
IABC:  What do you feel is the greatest benefit of IABC?
LINDSLEY:  There are many benefits, networking on an international level, education, learning from other's good efforts, tools to advance your career and a professional standard to live by.
IABC:  What prompted you to join IABC?
LINDSLEY:  In every PR job I have ever had I have been responsible for internal, external, PR, media relations, community relations, reputation management and crisis communication. No other professional organization meets all of my needs as a communications professional. IABC members are often a one-man-band, and the variety of development and leadership opportunities across the communications career field are critical to success.