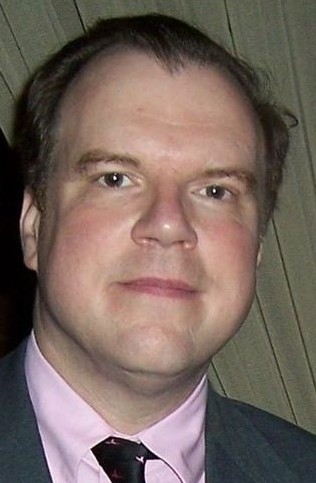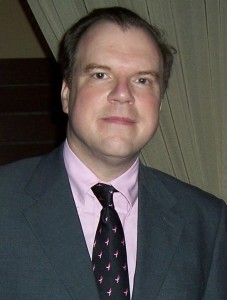 On a continuous basis, IABC Nashville spotlights one of its diverse members through a Q&A feature. We are pleased to showcase Paul Ladd, senior correspondent for World Christian Broadcasting. Ladd has been an IABC member for 10 years, is a former president of the Nashville Chapter and currently serves on the IABC Southern Region board of directors.
IABC: What is your background? LADD: My hometown is West Chester, PA. I am a graduate of Lenoir Community College in NC and Middle Tennessee State University. My experience has included broadcast and print journalism, advertising and a stint as Communications Director for the Tennessee Department of Human Services.
IABC: How did you get started in this business? LADD: In the 7th grade, I wrote for the school newspaper. My first story was about fire drills and bomb threats. I started in broadcast news at LCC's student-run station.
IABC: What is your current position and business affiliation? How long have your been in this role? LADD: Senior Correspondent for World Christian Broadcasting. I've been with WCB for 9 years.
IABC: What makes your business/organization stand out? LADD: We care about our audience and take the time to make sure we're providing quality programming.
IABC: If you could describe yourself in three (3) words, what would it be? LADD: Intense. Inquisitive. Loyal.
IABC: Tell something about yourself people would be surprised to learn. LADD: I have gone to Pilates for 14 years.
IABC: What lesson(s) have you learned along the way that you believe has made you a better communications professional?
LADD: 1) My Dad often told me the three rules for a good presentation are "get up, speak up, and shut up." 2) Jan Stinson, with whom I worked at Armour&Armour Advertising, showed me that it's possible to keep it short and simple and still be creative. 3) Connie Eckard, an IABC Fellow, said that if you don't think about who you're writing for, you're wasting your time because you won't be communicating. He also said that we should always be students; in other words, continually learning. 4) Phil Bell, who was a TV news producer at the station where I interned. He told me to read my copy and ask myself if people really talk like that. If the answer is no, it still needs work.
IABC: What makes an effective communications leader? LADD: The ability to be clear and concise. Avoid jargon and babble. As I tell people, "Make it so simple even I can understand it, and you'll be OK."
IABC: What do you feel is the greatest benefit of IABC? LADD: Professional development is the greatest. Networking opportunities and the friendships are close behind.
IABC: What prompted you to join IABC? LADD: A non-member friend emailed me about a luncheon and suggested I check it out. I did and met Marty Nord, who introduced me to many of the members and recruited me for a committee. Almost instantly, I felt right at home and the rest is history.