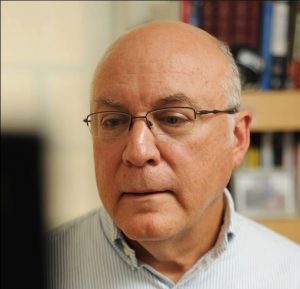 IABC Nashville periodically spotlights its diverse members through a Q&A feature. We are pleased to showcase Joe Diorio, freelance writer, editor and proofreader.
IABC: What is your background?
Joe: 30-plus years in writing, editing, proofreading. I have worked in marketing communications for corporations (IBM, DuPont), agencies (Ketchum and smaller independent agencies), and higher education (Harcum College, The University of Pennsylvania's Annenberg School for Communication, and Vanderbilt University's Peabody College of education and human development.
I returned to freelance writing in 2017 after deciding to retire early. I say "returned" to freelance writing because I worked for myself as a freelancer from 1991 – 2000. Today I write a free monthly newsletter about good writing called "A Few Words About Words."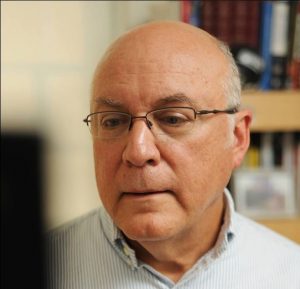 IABC: How did you get started in this business?
Joe: Completely by accident. I had been a newspaper reporter in Connecticut and a friend and co-worker had left newspapers to take a job in corporate P.R. with IBM. He convinced me to send IBM my resume. I was convinced they wouldn't hire me, so I sent them a resume that I know for certain had at least two typos in it. IBM called me in for an interview anyway, and eventually placed me in a job in Washington, D.C. doing product publicity for IBM. Personal computers were brand new then so doing product P.R. was easy for someone new to the business.
IABC: What is your current position and business affiliation? How long have you been in this role?
Joe: I am a freelance writer, editor, and proofreader. My work covers all three categories. For example, I'm presently writing about PET/CT scanners for a healthcare client, I'm editing a lot of academic articles, and I am proofreading coaching materials for the USTA.
I'm also the editor and writer of a free monthly email newsletter focusing on good writing called "A Few Words About Words."
IABC: What makes your business/organization stand out?
Joe: I like to say I sell peace of mind. My clients will get good, clean, accurate copy that is very readable. My proofreading and editing work is thorough and reliable.
IABC: If you could describe yourself in three (3) words, what would it be?
Joe: An editor's editor. (A client used that term to describe me and I liked it a lot.)
IABC: Tell something about yourself people would be surprised to learn.
Joe: I turn old, broken guitars, banjos, and mandolins into functional art (shelves, decorative items). I sell them through Etsy. I have exhibited them at Vanderbilt's Wond'ry interdisciplinary research center.
IABC: What lesson(s) have you learned along the way that you believe has made you a better communications professional?
Joe: A person who is 15 or 20 years younger than you can teach you as much as someone 15 or 20 years your senior.
IABC: What makes an effective communications leader?
Joe: Call me at 9 p.m. on any night; I'll be at my desk working and can try to answer you.
IABC: What do you feel is the greatest benefit of IABC?
Joe: It's a powerful network of smart and dedicated communications professionals.
IABC: What prompted you to join IABC?
Joe: Same reason as the greatest benefit of IABC. Also, as a sole proprietor it's important to have a connection to other professionals.