From Our IABC Nashville President, Kerry Burke:
IABC Friends and Colleagues,
As we gear up for the holidays and spend time with loved ones, this time of year is a welcome opportunity for reflection.
2021 has been quite the year. And the past two years have been challenging, to say the least. Through the highs and lows, the members of our IABC Nashville family have risen to the occasion with thoughtfulness, professionalism, and support for one another.
I am immensely grateful for IABC and the professional and personal opportunities this organization offers. Serving as Nashville's chapter president has helped me grow in many ways – as a leader, communicator, and as a person – and I am thankful for our members, friends and board members who have supported this growth.
I am incredibly proud of what we have accomplished together this year. We facilitated five top-notch professional development sessions, celebrated our communications peers through our awards program, hosted valuable in-person networking events, and received IABC Chapter Management Awards for Diversity, Equity, and Inclusion, and Chapter Events. None of this would be possible without our dedicated and passionate board of directors, and I'd like to extend a huge thank you to our board members for all their contributions this year.
It has been an honor to serve alongside this wonderful group of people, and I'm excited to see the momentum continue in 2022.
As we look to transition into the new year, we also transition our IABC Nashville board (see our announcement of new officers below). Please join me in congratulating and welcoming our 2022 IABC Nashville board of directors. I am absolutely thrilled to pass the presidential torch to Kristin Appelman in 2022! Kristin, Marketing Manager at Concept Technology and longtime IABC Nashville board member, is a natural collaborator, leader, and overall rock star, and I can't wait to see what we will accomplish under her leadership.
Thank you, all, for being an important part of the IABC Nashville family. Enjoy the holiday and new year with friends and family, and I look forward to connecting again in the new year.
To read more of Kerry's letter and the rest of the 2022 news, check out our most recent newsletter.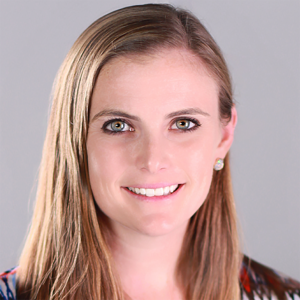 Kerry Burke
2021 President, IABC Nashville