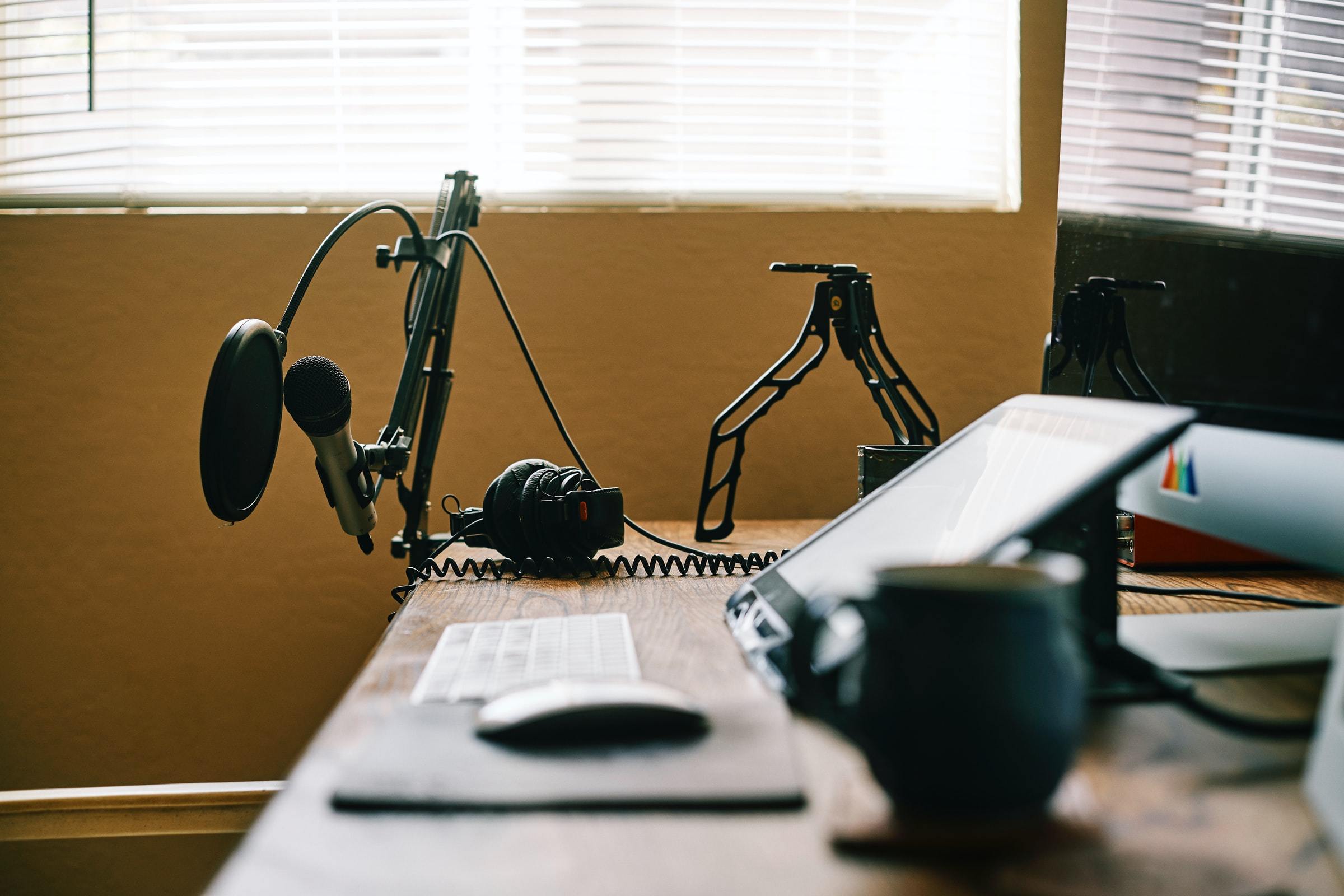 By Chris Zaldúa, Courtesy of Descript
Remote interviews are a fact of life for every podcaster, and in today's era of social distancing, more so than ever. Since you rarely get the chance at an interview do-over, nailing down your remote recording workflow is essential. We'll show you how to prepare for and record a remote interview, so you get it right the first time — with some additional tips along the way to make sure all your bases are covered.
Choose the right remote recording setup for your podcast
The first step is to determine the remote recording setup that best suits the format and content of your podcast and your production and editing workflow.
In most cases, your best solution will involve recording remote interviews on Zoom, Skype, Google Hangouts, or a similar online conferencing service. This low-friction setup makes it easy for guests or co-hosts to contribute, but you'll need to make sure you have the right software to record these interviews.
It's also wise to make sure you can record phone calls. Phone interviews don't offer great audio fidelity, but they make a great backup option in case of technical problems or schedule changes. Phone interviews probably won't be your first choice, but it's a good idea to be able to record a phone call just in case you need to.
If you're recording with the same remote co-host on each episode of your podcast, consider a double-ender setup, in which you and your co-host record your own audio tracks locally and combine them in post-production. For most podcasters, this isn't the most convenient solution, but it does translate into the highest audio fidelity for you and your co-host.
The best way to record an interview is to prepare for it
When it comes to interviewing — especially remote interviewing — a little preparation goes a long way.
Do some research into your guest's background, expertise, and projects. Who are they? Why is their work notable? What do you (and in turn, your audience) hope to learn from them?
Putting together a rough outline of the questions you'd like to ask will come in very handy. Write down a handful of specific questions and key points, but keep your outline broad and high-level. That'll allow you to more easily adapt to the flow of conversation.
Maintaining that conversational flow remotely can be substantially trickier than doing so person-to-person. Prime yourself to listen more than you speak — in particular, try not to interrupt your guest. Editing out awkward silences between speakers is much easier than dealing with too much crosstalk!
When it's time to record the interview, take a couple final preparatory steps to ensure a clean recording. Close all unnecessary software and set your computer to "Do Not Disturb" mode to make sure unwanted distractions don't pop up (or worse: end up in the recording).